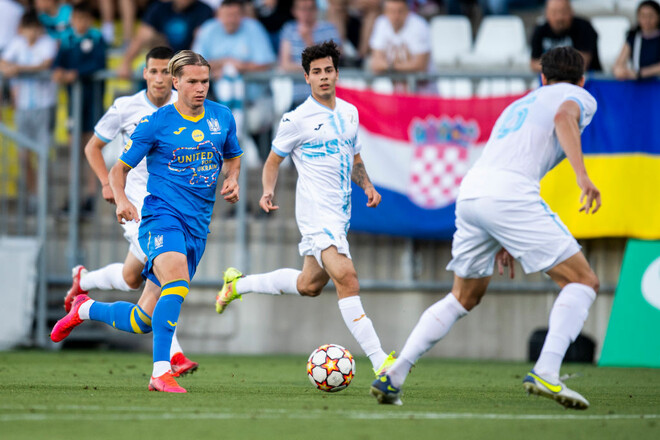 We offer you to get acquainted with the selection of the main news and materials on Sport.ua for Wednesday, May 18.
1A. Rieka check. The Ukrainian national team played a draw in a friendly match. The teams exchanged goals in the first half.
1B. Petrakov's choice. Five players have been expelled from the Ukrainian national team. Three Dynamo players, as well as Konoplya and Bulets.
2. Eintracht is the winner of the Europa League! Wards Glasner in a penalty shootout outplayed the Scottish Glasgow Rangers.
3. Three top clubs are interested in signing Lunin. The Ukrainian goalkeeper may leave Real Madrid in the summer.
4. Oleksandr POVOROZNYUK: "I don't believe that Zelensky will be a dictator." President of "Ingulets" – about the President of Ukraine.
5. Mourinho wants to sign a prodigy from Shakhtar to Roma. Mikhail Mudrik interested the club from the capital of Italy.
6. Ukrainian partisans blew up a Russian armored train in Melitopol. A wagon with personnel was blown up.
7. Wladimir Klitschko: "I thought about a rematch with Fury, but now I'm in a different world." The legendary Ukrainian champion has no plans to return to the ring.
8. FIBA ​​suspended Russia and Belarus from international tournaments. Russian basketball players follow the warship.
9. OFFICIAL. Martial law in Ukraine has been extended for another 3 months. The deadline for general mobilization was also extended.
10. Tsurenko beat Errani on her way to the Roland Garros qualifier final. Lesya will fight for a ticket to the base.