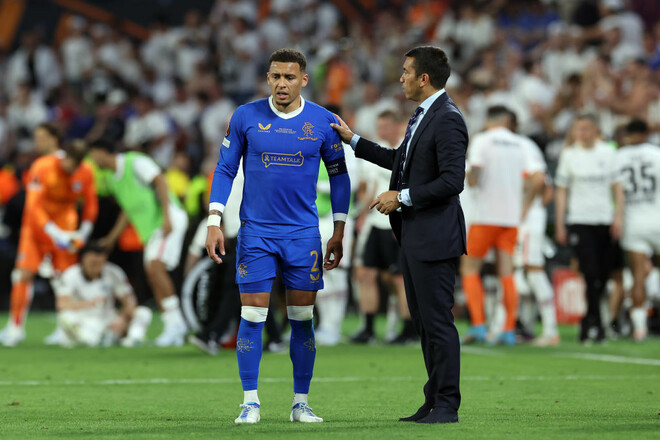 Rangers head coach Giovanni van Bronkhorst and captain of the Scottish team James Tavernier commented on the defeat in the Europa League final.
"We did everything to win. Penalty is a lottery, today was just not our day. The players give it their all, the game was very hard. It's a shame, because we were so close to the trophy. If you win – a memory for life, if you give in – you are left with the bitterness of defeat, "said van Bronkhorst.
"I'm proud of every one of our guys and the way we ran the tournament, and I'm proud of every single fan who gave us fantastic support. We just couldn't win the final. We are terribly disappointed," said Tavernier.