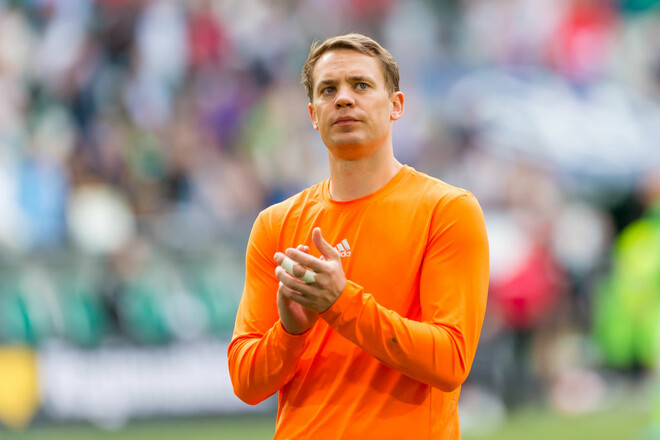 Bayern can not agree with the goalkeeper Manuel Neuer about contract renewal.
According to Kicker, the goalkeeper is set to sign a new three-year deal, but the German club's management doubt that Neuer will be able to play at the top level for so many years. In this regard, the goalkeeper is offered a short-term agreement.
Neuer, 36, has made 37 appearances for Bayern in all competitions this season and conceded 34 goals. His contract with the club runs until the summer of 2023.
Manuel Neuer has been with Bayern since 2011.
Earlier it was reported that Bayern and Borussia will fight for the Ajax striker.