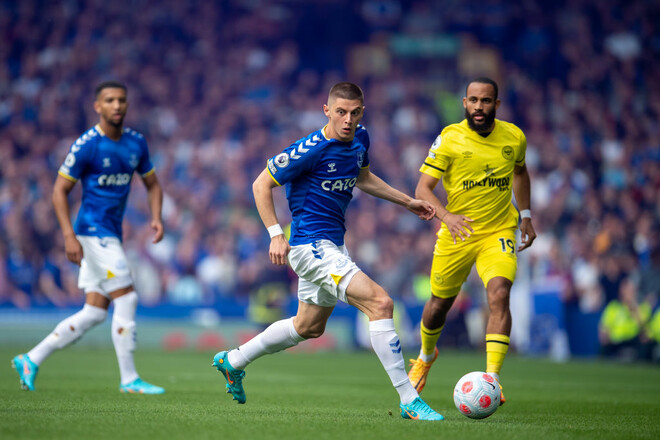 We invite you to familiarize yourself with a selection of the main news and materials on Sport.ua for Thursday, May 19.
1. Five conclusions after three matches of the Ukrainian national team. And minus five players.
2. Mikolenko completed the task! Everton made a big comeback and stayed in the Premier League. The Butterscotch conceded 2 goals from Crystal Palace but then managed to score 3 goals.
3. Lucescu spoke about the scandal with the export of money by the brothers Surkis. The specialist does not see anything that would allow to inflate the situation.
4. Xavi wants 9 newcomers to Barcelona this summer. Who are they? The Blue Garnet mentor is planning a restructuring of the roster.
5. Kalinina, Kostyuk and Yastremskaya recognized their rivals in the main draw of Roland Garros. Lesya Tsurenko will compete for one more ticket.
6. Eintracht interfered. Dynamo will not be seeded in the playoffs of the Champions League qualification. But the people of Kiev will be seeded in the third qualifying.
7. David Neres will leave Shakhtar. Juventus returned to the question of his transfer. Previously, the Brazilian was matched to Benfica.
8. NBA. Golden State crushed Dallas in Game 1 of the West Finals. The efforts of Luka Doncic were not enough.
9. Women's national team of Ukraine U-21 defeated Hungary. Ukrainians successfully started in the qualifying tournament of the European Championship in volleyball.
10. Ice Hockey World Cup. Canada's problems with Kazakhstan, the victory of the Czech Republic and Germany. The Canadians conceded three goals.