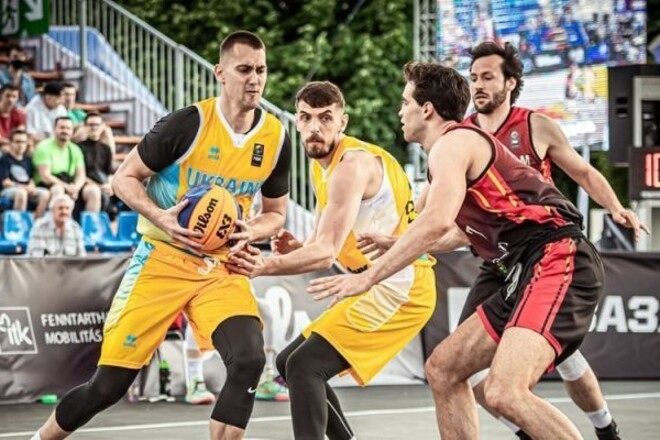 FIBA has determined the qualifying groups for the European 3×3 Basketball Championship among the national teams.
A total of three qualifying tournaments will take place: in Israel, Cyprus and Romania.
Men's and women's national teams of Ukraine will fight for tickets to the European Championship on June 3-4 in Tel Aviv, Israel.
Teams were divided into groups based on a 3×3 rating as of March 1, 2022 without a draw.
The men will start in Group B with France and Greece.
06/03/2022 18:15 Ukraine – Greece
06/03/2022 21:30 France – Ukraine
The women start in Group D alongside Slovakia, Croatia and Serbia.
06/03/2022 12:45 Ukraine – Serbia
06/03/2022 16:25 Ukraine – Slovakia
06/03/2022 19:40 Croatia – Ukraine
For men and women in Israel, two teams each advance from the group to the 1/4 finals to continue the fight for tickets to the European Championship.
EuroBasket 3×3 2022 will be held September 9-11 in Graz, Austria. Without qualification, six men's teams (Austria, Serbia, Lithuania, Latvia, Belgium, the Netherlands) and four women's teams (Austria, Spain, Germany, France) got a place in it.
Vouchers for the European Championship 3×3 will be given to the winners in the categories of men and women in Cyprus.
In the qualifiers in Israel and Romania, the winners of the semi-finals for men, the winners of the semi-finals and the winner of the pair among the losers of the semi-finals for women will receive tickets to the EuroBasket. Also in these qualifying tournaments, the best in comparison with the third teams in men and the best among the fourth in women will receive vouchers for the European Championship.