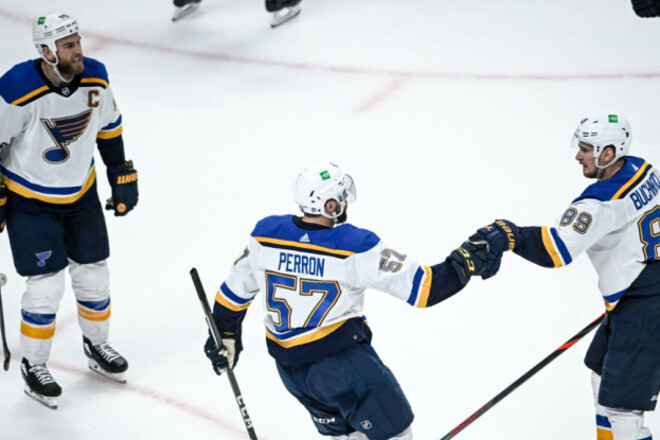 Tampa Bay in the second away game of the second round of the playoffs managed to beat Florida with a score of 2:1. At the same time, the Lightning scored the winning puck three seconds before the end of the third period.
Tampa returns home in good spirits.
In another meeting, St. Louis dealt with Colorado and equalized in the series.
NHL playoffs. Second round
Florida – Tampa Bay 1:2 (0:1, 1:0, 0:1)
Puck: 12:06 Perry – 4 (Stamkos, Hedman – more) – 0: 1, 38:07 Luostorinen – 1 (Forsling, Giroud) – 1: 1, 59:56 Colton – 5 (Kucherov, Palat) – 1: 2
Goalkeepers: Bobrovsky – Vasilevsky
Throws: 36 – 29
Tampa Bay leads 2-0 in series

Colorado – St. Louis 1:4 (0:0, 0:2, 1:2)
Puck: 25:45 Cairo – 5 (O'Reilly, Buchnevich) – 0: 1, 39:27 Perron – 6 (Buchnevich, Tarasenko – more) – 0: 2, 41:49 Landeskog – 4 (Rantanen, McKinnon – more) ) – 1: 2, 50:51 Perron – 7 – 1: 3, 58:10 Saad – 2 (Shann, Falk) – 1: 4
Goalkeepers: Camper – Binnington
Throws: 31 – 32
Score in the series 1:1