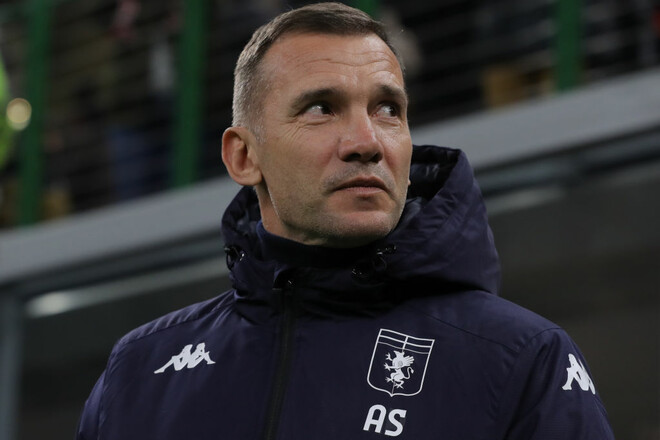 Ukrainian journalist and commentator Igor Tsyganyk told why Andriy Shevchenko really left Genoa.
"We discussed many topics with Shevchenko about Genoa. And he told a story that was very critical for him. When Shevchenko agreed to accept Genoa, he had one condition: Walter Sabatini should be the sports director. This is a very famous technical sports director of many clubs. One of the most famous sports directors who worked in Italy. And Shevchenko, before coming to Genoa, talked to him and agreed that they would work together. But the club's management refused Sabatini's services. And that was a problem for Shevchenko. They took a completely different person, not an Italian.
And Shevchenko wanted an Italian to work next to him, who understands the Italian market well. And then it would be possible to talk about building a team that would retain a residence permit in Serie A. Genoa management promised Shevchenko to sign Sabatini, but when the Ukrainian was already working as head coach, the club bosses refused to take this Italian specialist. And Sabatini started working with Salernitana. And now Genoa is relegated from Serie A, while Salernitana has every chance to stay. And just the fact that it was not possible to work with Walter Sabatin was the reason for the termination of Shevchenko's cooperation with Genoa, – the journalist said during his author's Tsyganyk LIVE program.
Shevchenko worked at Genoa from the beginning of November last year until mid-January 2022.