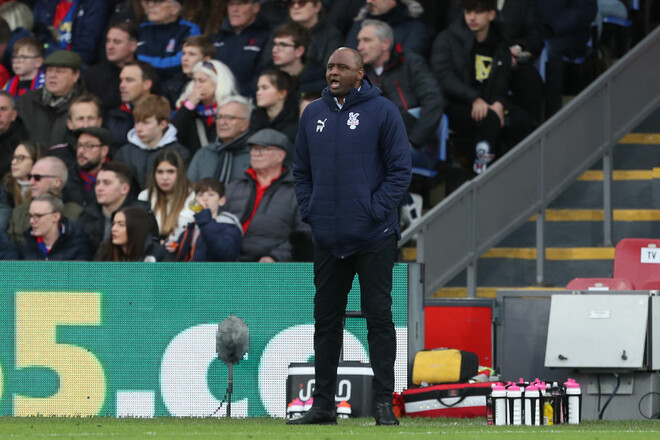 Crystal Palace lost to Everton in the match of the 37th round of the English Premier League. The game ended with the score 2:3.
After the match with the head coach of "Palace" Patrick Vieira an incident happened. The Londoners were leading with a score of 2:0, but eventually lost. Butterscotch fans rushed onto the field en masse, rejoicing that the team had booked a spot in the Premier League.
Leaving the field, Vieira collided with Everton fans. One of the fans provoked the coach for a long time, the Frenchman could not stand it and hit the opponent. Other fans surrounded Vieira, but a large-scale fight was avoided.
Patrick Vieira retaliates after being accosted by an Everton fan on the pitch after the game pic.twitter.com/g0HuTlpf7z


— James Nalton (@JDNalton) May 19, 2022