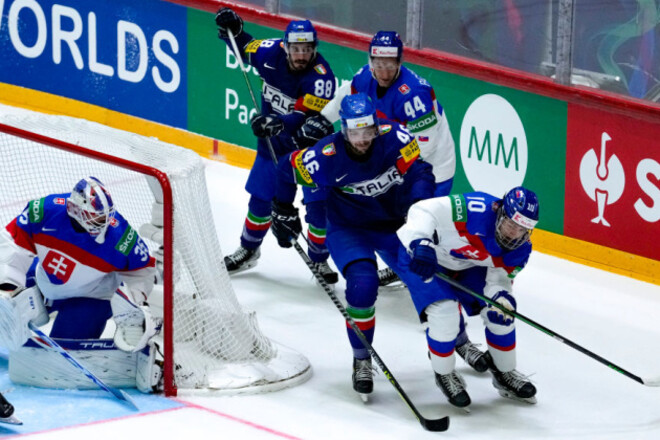 At the Ice Hockey World Championship, the group stage is close to completion.
Slovakia beat Italy and continues to fight for the top 4. While the team is in the 5th position of group A.
In another meeting, the Czech Republic defeated Norway and confidently take 3rd place in Group B.
Ice Hockey World Championship
Group A
Italy – Slovakia 1:3 (0:2, 0:0, 1:1)
Washers: 10:31 Christoph (Tatar, Slafkowski) – 0:1, 19:54 Sikora (Slafkowski, Tatar) – 0:2, 44:09 Trivellato (Kostner) – 1:2, 49:14 Tamasi (Lantoshi) – 1:3
Group B
Norway – Czech Republic 1:4 (0:1, 0:1, 1:2)
Puck: 06:26 Pastrnak (Krejci, Chervenka) – 0: 1, 22:21 Vrana (Kundratek, Chernokh) – 0: 2, 40:48 Pastrnak – 0: 3, 44:27 Hoff (Trettenes, The Hague) – 1 : 3, 58:34 Chervenka (Pastrnak, Krejci) – 1: 4