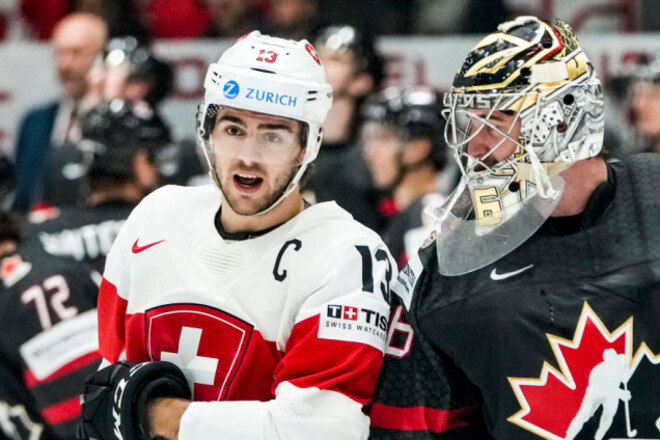 The Ice Hockey World Championship saw a battle between Group A leaders Canada and Switzerland, who went into the match with four wins each.
And the victory was won by Switzerland, which during the meeting three times won back, but managed to put the squeeze on the Klenovs – 6:3.
In the other match, Finland beat Austria to take the lead in Group B.
Ice Hockey World Championship
Group A
Canada – Switzerland 3:6 (3:3, 0:1, 0:2)
Washers: 11:52 Johnson (Barzal, Graves) – 1:0, 12:51 Handicap (Mayer, Kurashev) – 1:1, 14:11 Lowry – 2:1, 15:33 Kukan (Hisher, Corvi) – 2 :2, 19:03 Baterson (Barzal) – 3:2, 19:51 Sigenthaler (Suter, Malgin) – 3:3, 26:13 Hisher (Kukan) – 3:4, 43:41 Suter (Malgin, Simion) – 3:5, 58:01 Mayer – 3:6
Group B
Austria – Finland 0:3 (0:1, 0:1, 0:1)
Washers: 01:45 Filppula (Hartikainen, Granlund) – 0:1, 24:10 Granlund (Hartikainen, Lehtonen) – 0:2, 47:39 Rajala (Filppula) – 0:3