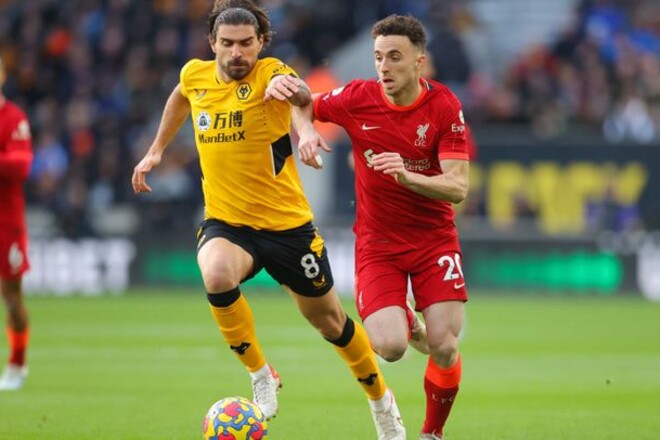 On Sunday, May 22, in Liverpool at the Anfield stadium, the match of the thirty-eighth round of the English Premier League football will take place, in which Liverpool and Wolves will play. The starting whistle of referee Anthony Taylor of Vicenshave will sound at 18:00 Kyiv time.
Liverpool
It seems that already all the fans in the world are fully aware of the position of the teams in the title race of the English Premier League before the start of the last round. Liverpool are only one point behind Manchester City, but who cares about that narrow distance if only one side ends up celebrating a resounding success. The season was difficult for each of the teams, but the Reds eventually made a little more mistake than their direct competitors.
It is worth recalling that in a week Liverpool will face Real Madrid in the UEFA Champions League final, but by that time they are already clearly aware of their prospects for collecting a quadrupole from trophies. In the hands of the Jurgen Klopp team is now everything and nothing at the same time. At the same time, they historically play very difficult matches against Wolverhampton, even at home. The Reds have had a history of embarrassing losses as a result of a last-minute mistake, but right now they are not even in favorite status.
Wolverhampton
Nuno Espirito Santo during the current season could not cope with the management of such an eccentric "Portuguese" team as the "wolves", so Bruno Lage was invited to work on the mistakes instead. For a certain period of time, Wolverhampton demonstrated the necessary results, which was enough for a position one step away from the European Cup zone in the standings. The Lager team will no longer be able to climb higher, but Leicester or Brighton can still catch up and overtake them, subject to additional conditions.
Interesting in this context is the dependence of the Wolves on a possible European Cup victory for Liverpool, which may give them the opportunity to still play in international matches next year. However, Leicester will play Southampton and Brighton will play West Ham. It is obvious that the rivals of the Lager team have more chances to score points, and in the last six previous matches, they were not able to achieve the required result.
Estimated compositions

Liverpool: Alisson – Robertson, Konate, Matip, Alexander-Arnold – Thiago, Henderson, Keita – Diaz, Jota, Mane.
"Wolverhampton": Sa – Gomez, Coadi, Boli – Ait-Nuri, Dendonker, Moutinho, Neves, Honny – Jimenez, No.
Forecast for confrontation
We believe that in the upcoming match the hosts will not leave any chances to their opponents. Our bet will be the position – Handicap. Liverpool (-2) with a coefficient of 1.73 on the Parimatch line.
May 22, Sunday
Liverpool – Wolves
Liverpool. "Enfield". 18:00
Live TV broadcast – Setanta video service
Arbitrator: Anthony Taylor (Wizenshave, England)
Forecast Sport.ua – 3: 0