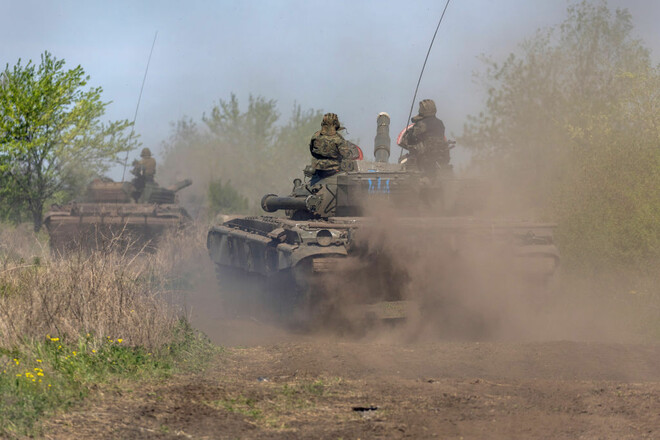 The operational command "Pivden" published information about the Russian invasion as of the evening of 05/21/2022.
On the line of confrontation in the Kherson and Nikolaev regions, the enemy continues to conduct combat operations along the occupied line and improve the fortification equipment of their positions. The enemy did not create new shock groups, did not conduct active offensive operations. Instead, he carried out aerial reconnaissance of our positions, but as a punishment he lost an Orlan-10 reconnaissance drone. The same fate befell a cruise missile sent before dawn to the Odessa region.
A fire raid by our subunits covered the control and observation post of one of the enemy strike formations in the Kherson region. Enemy control has been lost. In total, during the day, as a result of the rocket and artillery activity of our units with the support of aviation, the enemy missed 29 rashists, lost a modernized T-72B3 tank, an Msta-S self-propelled howitzer and other armored vehicles. In addition, the Ukrainian military destroyed the large-caliber gun "Hyacinth" and the high-powered self-propelled gun "Pion".
Not succeeding in battle, the enemy in the occupied territories is trying to keep the civilian population in order to create for their leaders and commanders a picture of the joy of the local population from the "Russian world". Conscious civilians are trying to evacuate from under the Russian power and shelling, not wanting to be a living cover for the occupiers. And those, in turn, having established severe restrictions on leaving the territory under their control, enrich themselves at checkpoints by offering a pass for $1,000 or its equivalent. But even then they insidiously open fire in the wake.
In the Black Sea, maneuvering of 6 large landing ships and 2 carriers of cruise missiles continues – in readiness for the use of more than a dozen deadly shells. The insolent invaders call the waters around Zmeinoye their territorial sea through open channels of communication and maritime security, warning foreign ships of the danger of approaching.