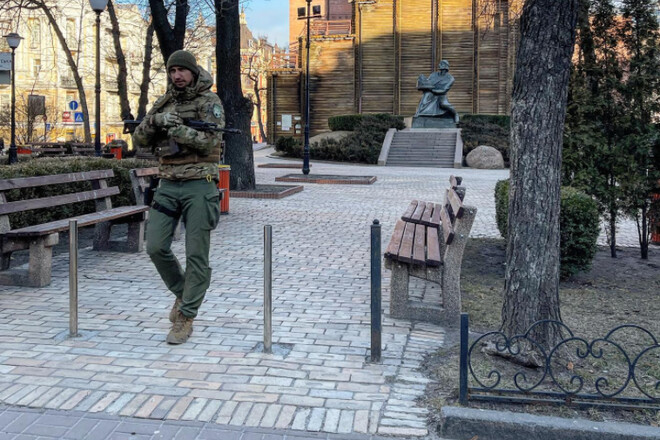 The ex-first racket of Ukraine, Serhiy Stakhovsky, said that 12 days before the start of the full-scale invasion of the Rashists, he signed up for the territorial defense.
"I understood this for myself right away. In fact, he wrote an application for joining the terrorist defense on February 12th. It's not that I knew anything – I didn't know anything. I just thought it was ok. I was hoping that there were some kind of intelligence agents in Russia who were monitoring all this, and the more Ukrainians signed up for the terrorist defense, the less the risk of an attack would be, since they would understand that many are ready.
Somewhere I miscalculated in the coordinate system of Russia. Because they don't seem to be doing anything right. And the intelligence system too.
Therefore, for me it was not a question whether I would leave or not. It was only a matter of keeping the family safe.
In the first days we were in Dubai. And I didn't understand how far this would all go, how quickly or not soon, whether our Armed Forces of Ukraine would be able to withstand the pressure or not … I didn't know all this strategy that the Russians were building. I don't think anyone knows.
Did they want to take Ukraine or were they going to go to Europe? There are many components here. We live in Budapest and it's actually 300 kilometers from the Ukrainian border – not that far. If they conditionally passed through Ukraine and began to enter Europe, then it would not be very safe there either.
For me, that's right. Since with all my statements over the last 8 years of the war with Russia, I would be the first …
These were the questions that I tried to solve for myself in the first 24 hours. I really thought about leaving my wife and kids in Dubai. But then I saw that the Armed Forces of Ukraine, the National Guard, the border guards were rebuffing, besides, a good rebuff, that they were not leaving as quickly as they had planned.
Yes, a large number of occupied territories, but they did not go beyond Kyiv, they did not go beyond Kharkov. The biggest problem was that they had risen from the Crimea. But I was enrolled in the Terroborone of Kyiv.
Therefore, it was not a question for me whether I would go. It was just necessary for the family to be safe," Stakhovsky said.