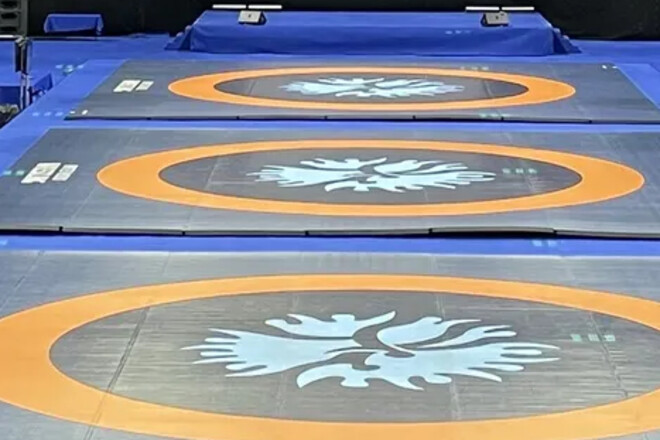 On Saturday, the first sets of medals of the international freestyle wrestling tournament Pirvulescu-Iorga were played in Bucharest. Ukrainian wrestlers won three gold, three silver and five bronze medals on the first day of the competition.
In the 57 kg weight category, Vladislav Abramov took first place. Gold medals were also won by Nikita Goncharov (65 kg) and Ivan Semenov (70 kg).
The silver medalists of the tournament were Nikita Abramov (61 kg), Timur Gudyma (74 kg) and Alexander Mamrosh (79 kg).
The third places were taken by Yuri Vovk (61 kg), Nikita Zubal (65 kg), Vadim Tanasiychuk (70 kg), Vadim Tsurkan (74 kg) and Alim Mesuvetov (79 kg).
On Sunday, Denis Sagalyuk and David Mchelidze will compete for gold, while Ivan Priymachenko will compete in the bronze final. Also, Nazar Dod, Vladimir Dyachenko and Albert Ermakov will compete for medals.