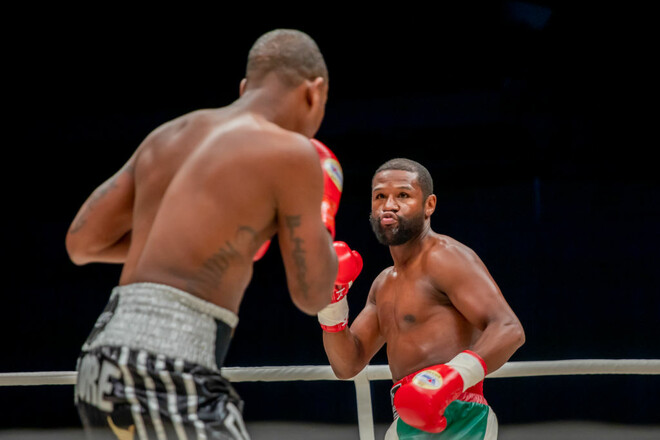 The legendary former boxer Floyd Mayweather on the night of May 22 held an exhibition fight at a boxing evening in Abu Dhabi.
The 45-year-old veteran met with his former sparring partner Don Moore. For all six rounds, Floyd beat the opponent, knocked him down, talked to commentators, and danced with the ring girls.
As a result, the battle lasted the entire distance, the winner was not determined.