May 22 Spanish Championship there are fights of the last 38th round.
According to the results of the outsiders' matches, it was determined that the top division was leaving Granada. Earlier, Levante and Alaves dropped out of the elite division.
But Cadiz and Mallorca, due to important guest victories, managed to keep their places in La Liga.
From the Segunda, Eibar, Almeria, Valladolid are more likely to be promoted to the top division.
La Liga. 38th round, May 22
18:30. Elche – Getafe – 3: 1

21:00. Alaves – Cadiz – 0: 1

21:00. Osasuna – Mallorca – 0: 2

21:00. Granada – Espanyol – 0: 0
Current standings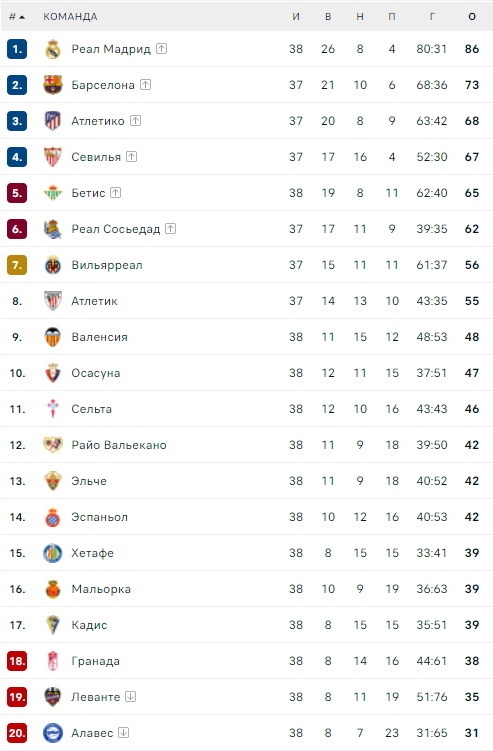 18:30. Elche – Getafe – 3: 1
21:00. Alaves – Cadiz – 0: 1
21:00. Osasuna – Mallorca – 0: 2
21:00. Granada – Espanyol – 0: 0