The night before in Paris, something happened that was hard to imagine just a couple of months ago – 23-year-old Kylian Mbappe, despite numerous insiders about his imminent departure to Real Madrid, nevertheless signed a new contract with Paris Saint-Germain ". Officially, this deal is only known that it was concluded until 2025, that is, for only three seasons. Unofficially, there is a huge amount of information around the agreement between the Parisians and Kilian, and it is almost impossible to verify and fully understand it in hot pursuit.
What did happen the day before, and why did Mbappe decide to stay at PSG despite his burning desire to play at Real Madrid?
Even before his transfer to PSG, which took place in the summer of 2017, Mbappe made no secret of the fact that since childhood, his main dream in professional football has been the opportunity to play for Real Madrid. Kilian literally dreamed of Madrid, and was also an ardent fan of the then No. 1 blancos star Cristiano Ronaldo. However, at some point, the forward and his family decided that the young talent, despite the invitation from Real Madrid, would be more correct to continue his career at Monaco. Actually, in the camp of the Monegasques, Kilian made a name for himself in football, because of which top clubs began to hunt him.
The transition from Monaco to PSG on loan with an obligation to buy back for 180 million euros became an element of the total transfer dominance of the Parisians in the French and European markets in those years. Despite rumors of Financial Fair Play compliance issues, PSG bosses threw money around like candy wrappers, accomplishing just about everything they set out to do. Real Madrid, on the other hand, began to carefully approach the issue of financial spending, which ultimately allowed Florentino Perez to save the club from the problems that befell the main opponent of Madrid, Barcelona.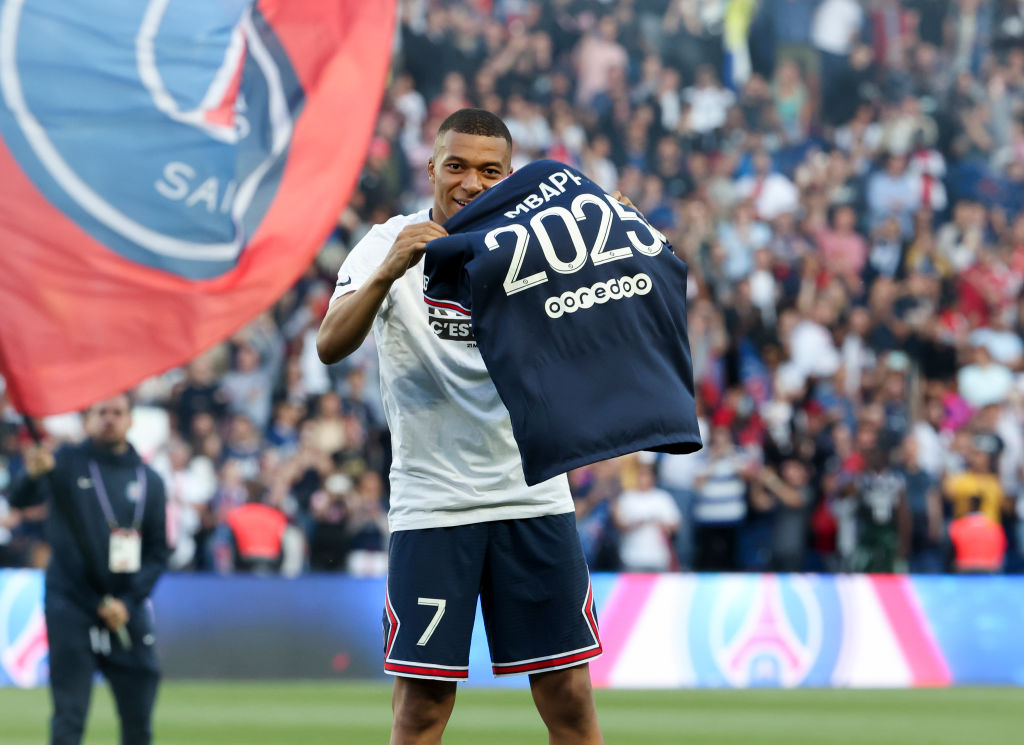 However, the opportunity to get Mbappe was seen as a noble goal for Perez. To do this, the head of the Blancos accumulated funds and opportunities, and during several summer transfer windows he actively bargained with PSG. For example, in 2019 it was reported that Real Madrid almost agreed with the Parisians the transfer of Mbappe for 300 million euros, but at the last moment the leaders of the French club changed their minds. Money was of little interest to them, because in the person of Mbappe, PSG had a powerful image tool, for which, according to most analysts, and not only football, Qatari investors, in fact, came to this sport.
As a result, the situation reached a seemingly logical outcome – Mbappe's contract with PSG expired in the summer of 2022, and it was then that Kylian had to move to Real Madrid as a free agent, fulfilling his childhood dream. Six months before the X-date, the Madrid began active negotiations with representatives of Mbappe. It was rumored that the forward was offered 25 million euros "clean" in the Spanish capital, as well as a signing bonus of 40 million euros. Agree, an extremely good addition to the opportunity to realize an old dream …
It would seem that PSG have almost no chance to save their leader, but the events of the last week showed that Kilian and his advisers simply played their game. By signing a new contract with the Parisians, Mbappe is rumored to have negotiated a salary of 100 million euros a year, making him the highest paid footballer in the world. In addition, according to some reports, the signing bonus that Kilian will receive is 300 million euros per year – just compare it with the "paltry" 40 million from Florentino Perez …
What is true, there is other information regarding the signing bonus, which indicates its different, much more "modest", size. But even the "minimum" in this case 130 million euros look many times more attractive than a similar offer from Real Madrid. More economically attractive, because from a sporting point of view, Mbappe's prospects at PSG seem by no means so rosy. After all, this season Real Madrid won La Liga, and PSG won Ligue 1. Which championship is more prestigious, I think, it is hardly worth even starting a discussion. Yes, and in the Champions League final with good chances of final success on May 28, it is Real Madrid that will play against Liverpool, but not Paris Saint-Germain.
On the other hand, in the capital of France, Mbappe, if you believe all kinds of gossip, received an incredible amount of power, as for a football player. Now club leaders will be required to directly consult with Kilian in the appointment of a sports director and head coach, and Leonardo and Mauricio Pochettino, who currently work in these positions, will be fired, if not in the next few hours, then days for sure. In other words, Mbappe will have the opportunity to surround himself with those specialists whom he considers "right". Whether this is good for the development of the club is a question for his bosses, who were thinking about something, agreeing to such conditions …
After agreeing to stay in Paris for another three years, Mbappe, according to insiders, made a call to Florentino Perez. In a conversation with the president of Real Madrid, the striker said that he was grateful for the chance to move to Madrid – to a club "whose fan I have been since childhood." In response to this, the blancos boss was laconic. It seems that Perez said to Mbappe only this: "All the best to you. They ruined your childhood dream."
De facto, Perez, who is one of the main geniuses of the modern transfer market, is well aware that Mbappe, with his family and advisers, used him personally, as well as a sign called "Real" to trade with PSG on conditions. When the Qatari owners of the Parisians went on the final assault, offering completely astronomical conditions, which the football player could claim, if he could, then somewhere in China 5-7 years ago, Mbappe instantly forgot about the dream and agreed to stay. Money defeated childish naivety, if there was any at all, because football has long been a world of hardened pragmatists who value money first of all, and secondly all sorts of trophies and achievements, and only then any tinsel in the form of beautiful stories that can be wrapped in bright colors. packaging for fans any decision made.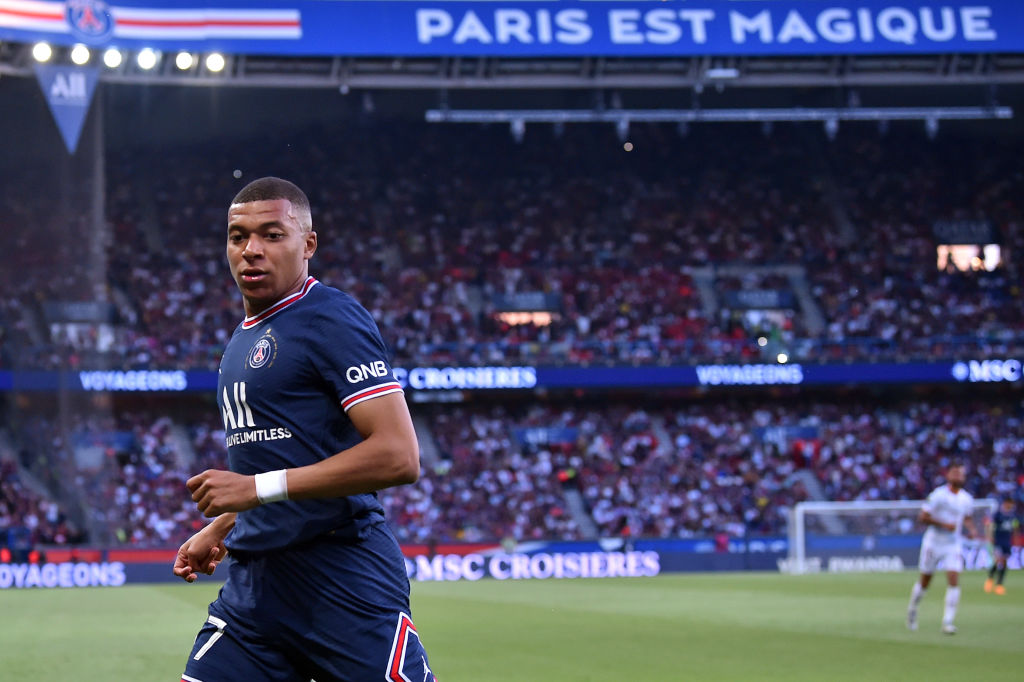 Interestingly, Mbappe, obviously, decided to cheat in this situation. A 3-year contract is an opportunity for Kylian to play another season or two in Paris, and then raise the question of a transfer to Real Madrid again at the top of his voice, or squeeze out a new even more "juicy" contract. Even if Mbappe spends all three years at PSG, then at the time of the expiration of the contract he will only be 26 – an excellent age for a striker, but if Perez or his followers remain at Real Madrid, then it would be logical to assume that this club will never behave again on those tricks that had already been used against him.
Again, modern football is, first of all, money and trophies, but no one forgets about the principles here either. After all, there is never a guarantee that the one who used you for his own purposes will not repeat something similar after some time, trying to ingratiate himself. Therefore, Real Madrid should forget about Mbappe forever, and look for new football geniuses that exist in any era. And Kilian… From him, obviously, we will hear more than once a tearful story about childhood dreams, but he is unlikely to be able to count on mass compassion among the fans. After all, Neymar once dreamed of winning the Ballon d'Or too, but chose the Golden Cage. To each his own.