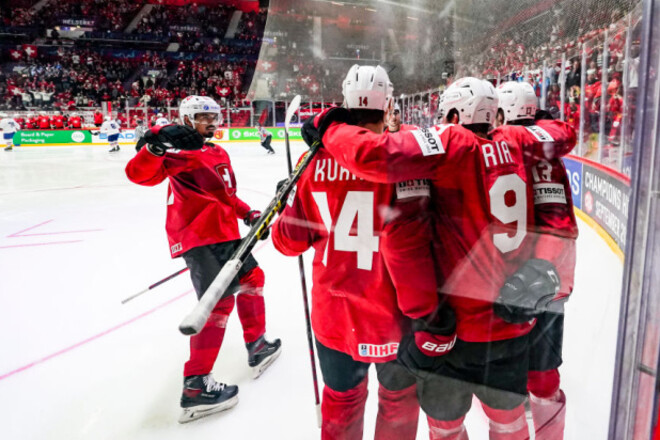 At the Ice Hockey World Championship, the Swiss team continues to win, having won the sixth match already.
The Swiss, not without problems, beat France with a score of 5:2 and scored 18 points. The team is close to reaching the quarter-finals from the first place.
In group B, Sweden defeated Norway.
Ice Hockey World Championship
Group A
Switzerland – France 5: 2 (0: 2, 3: 0, 2: 0)
Washers: 04:48 Texier – 0:1, 13:25 Klairo (Texier, Bozon) – 0:2, 20:25 Hischer (Mayer, Kukan) – 1:2, 32:27 Geisser (Hischer, Glauser) – 2 :2, 35:42 Ambyul (Corvi, Kukan) – 3:2, 51:17 Kukan (Herzog, Corvi) – 4:2, 59:38 Hisher (Ambül) – 5:2
Group B
Sweden – Norway 7: 1 (1: 0, 4: 0, 2: 1)
Washers: 11:48 Peterson (Gustafsson, Nylander) – 1:0, 27:43 Nylander (Gustafsson, Peterson) – 2:0, 28:47 Peterson (Grandstrom, Tommernes) – 3:0, 31:38 Asplund (Kellman) ) – 4:0, 37:33 Wallmark (Dalin, Bemstrom) – 5:0, 40:44 Fladeby (Johannesnes, Olimb) – 5:1, 43:13 Friberg (Lang, Aman) – 6:1, 49: 57 Asplund (Nylander, Wallmark) – 7:1