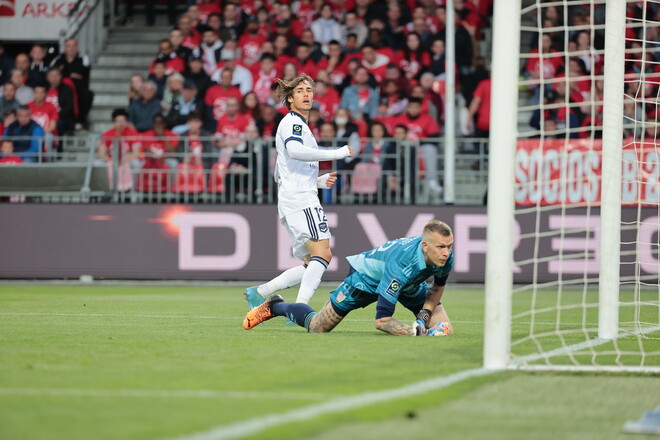 In the match of the 38th round of the French Ligue 1, Bordeaux beat Brest on the road with a score of 4:2.
The Ukrainian midfielder of Bordeaux Daniil Ignatenko also contributed to the victory of his team. At the 14th minute, the Ukrainian assisted Ricardo Mangas, who opened the scoring in the match.
For the Ukrainian, this assist was the third in 11 matches for Bordeaux.
The Girondins finished the championship in last place in the standings and were relegated from Ligue 1. Bordeaux rented Ignatenko from Shakhtar until the end of the season, which has already ended in France.