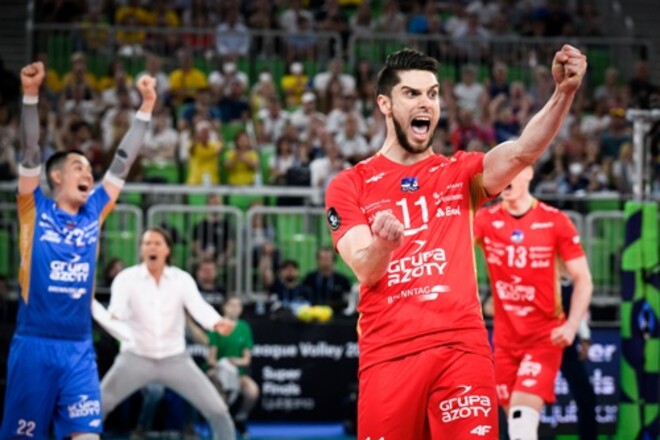 Following the women, whose volleyball players of the Turkish Vakifbank became victors a little earlier, the main trophy of the Champions League season of the 2021-2022 season was also played by men in Slovenian Ljubljana. In the superfinal, Trentino from Italy and the Polish Zaksa met.
All three games were held in a stubborn struggle, but each time the players of the Polish club acted better in the endings. The third set was especially tense, which lasted 39 minutes. The rivals did not want to give in to each other for a long time, but in the end, Zaksa won with a score of 32:30.
Among the winners, Kamil Semenyuk became the top scorer with 27 points.
Volleyball Champions League. Season 2021-2022 Men
Superfinal. Ljubljana (Slovenia). 22nd of May
Zaksa (Poland) – Trentino (Italy)

3:0 (25:22, 25:20, 32:30)