May 22 at 7:00 p.m. Italian championship the key fights of the last 38th round are being held simultaneously.
The fate of the championship title in Serie A is decided on the final game day. Milan is ahead of Inter by 2 points (83 vs 81) and has an advantage in head-to-head matches with equal points.
Thus, a draw in the away game against Sassuolo is enough for Milan to win the Scudetto. But Inter needs to defeat Sampdoria at home and hope for the defeat of the Rossoneri.
Series A. 38th round, May 22
19:00. Sassuolo – Milan

19:00. Inter – Sampdoria
Tournament table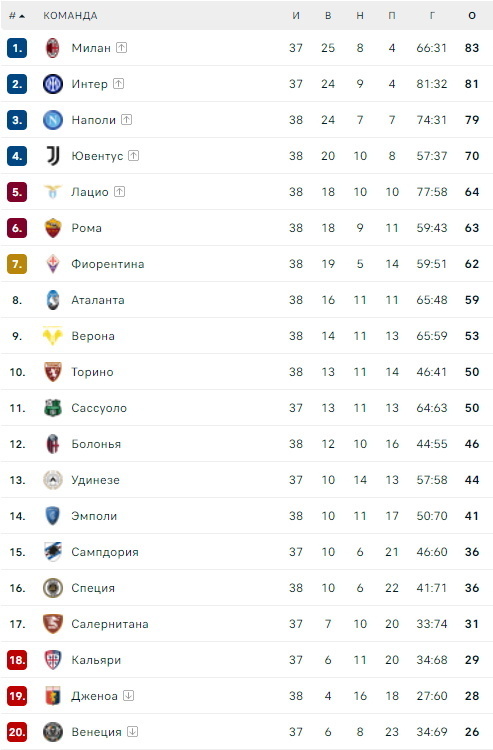 19:00. Sassuolo – Milan. Watch online. LIVE broadcast
19:00. Inter – Sampdoria. Watch online. LIVE broadcast