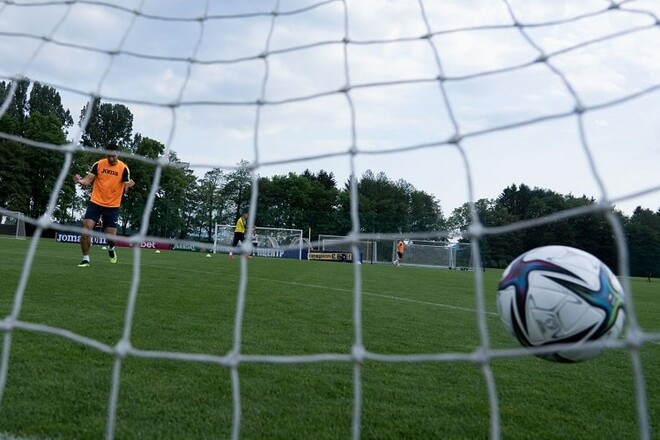 We offer you to familiarize yourself with the selection of the main news and materials on Sport.ua for Saturday, May 21.
1. Svitolina's pregnancy, an insidious fate and a chance to lift the curse of Rome. Preview to Roland Garros.
2. PHOTO. The Ukrainian team is together again. The team is waiting for the arrival of legionnaires. After two days off, Petrakov's team resumed work in Slovenia.
3A. Alexander ALIEV: "Everyone remembers that Astafieva showed her bitch naked." The ex-player of "Dynamo" "fit" for Milevsky after a scandal.
3B. Dasha ASTAFYEVA: "Waiting for Milevsky's parents?". The Ukrainian singer continued the correspondence verbal skirmish with the former footballer.
4. The goal is to become the main goalkeeper of Hajduk. How a young Ukrainian conquers Croatia. A great interview with 17-year-old Hajduk goalkeeper David Fesiuk.
5. Bekh-Romanchuk again became the second at the Diamond League stage. The Ukrainian lost only to Malaika Mihambo.
6. Andrei PAVELKO: "The UPL Championship can be held in three months." President of the UAF – about the upcoming season in the UPL.
7. Complete set. Ukraine won three medals at the World Cup stage in the Czech Republic. Ludmila Luzan triumphed in the 1000m canoe singles.
8. Sergei REBROV: "I gave the watch that Putin gave to my father." 23 years ago, the future dictator gave gifts to Ukrainian football players.
9. OFFICIAL. Kylian Mbappe has extended his contract with PSG. The forward decided to stay in Paris.
10. Ukraine is protected by 700,000 soldiers. Volodymyr Zelenskyy named the current number of Ukrainian defenders.