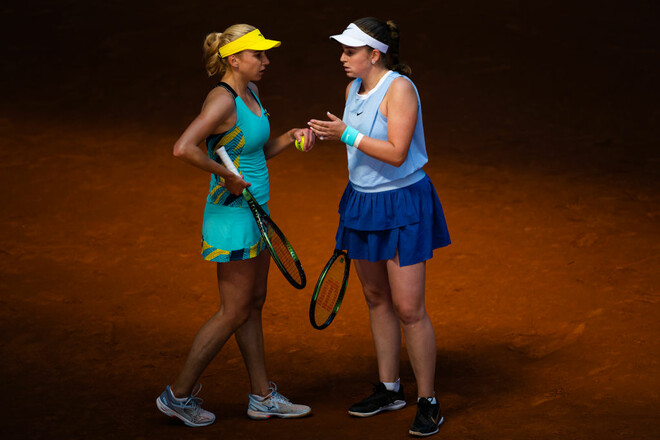 The draw for doubles was held as part of the French Open Tennis Championship.
Four Ukrainians will take part in the doubles tournament, only Lyudmila Kichenok, who will play in a duet with Alena Ostapenko from Latvia, got into the seeding.
Note that Angelina Kalinina will perform in tandem with Belinda Bencic, who brought Switzerland double silver at the Olympic Games in Tokyo.
Matches of the first round of doubles with the participation of Ukrainian women



Ludmila Kichenok / Alena Ostapenko (Ukraine / Latvia) [14] – Elixan Leshemia / Armoni Tan (France) [WC]
Nadezhda Kichenok / Raluca Olaru (Ukraine / Romania) – Victoria Golubich / Gilles Teichman (Switzerland)
Marta Kostyuk / Elena-Gabriella Ruse (Ukraine / Romania) – Magda Linett / Bernard Pere (Poland / USA) [15]
Angelina Kalinina / Belinda Bencic (Ukraine / Switzerland) – Alena Bolshova / Maria Bouzkova (Spain / Czech Republic)
TOURNAMENT GRID