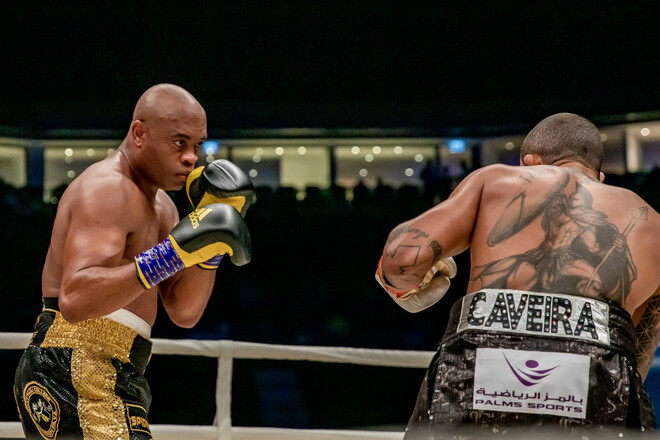 In Abu Dhabi, a boxing evening was held, in the main fight of which the legendary boxer Floyd Mayweather outboxed Don Moore.
The 47-year-old former UFC champion performed on the undercard Anderson Silvafacing another MMA fighter Bruno Machado.
Silva dominated throughout the fight, broke the opponent and at the end of the round knocked down the opponent.