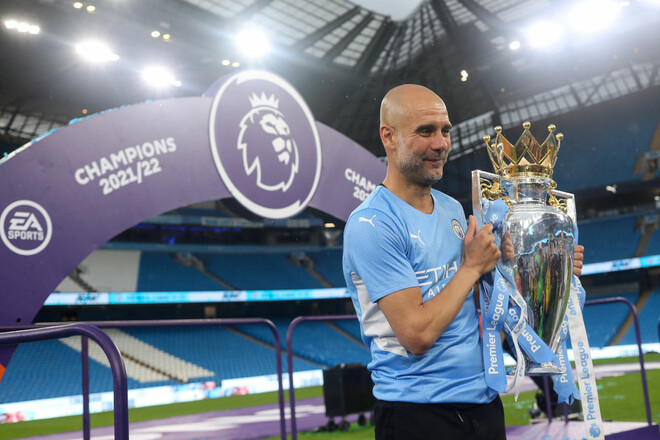 Manchester City have won the 2021/22 Premier League title with a big comeback in the final matchday.
Ukrainian defender Alexander Zinchenko entered the field after the break, replacing Fernandinho. With the score 0:2 Pep Guardiola went all-in and Man City made a big comeback in the last third of the game. Three goals were sent to the gates of the club from Birmingham by Ilkan Gundogan (double) and Rodri.
Watch the video of Pep's press conference after the match Manchester City – Aston Villa – 3:2.
Pep Guardiola: "We are already legends. We won 4 out of 5 Premier League games because our guys are special. We will be remembered. 4 wins in the Premier League in 5 years is the best achievement in our career.
The last game is always special, a lot of emotions. The moment we scored the first goal changed everything. I told them it was ok, but it had to be dealt with. Alex Zinchenko came on as a substitute and gave us a lot in the second half. We scored a goal and got momentum and our fans did the rest.
It was the best atmosphere I've had since coming here. Now we can celebrate together on the streets of Manchester with cigars and beer."
VIDEO. Zinchenko's contribution is huge! Guardiola's reaction to incredible comeback