Kyiv Dynamo in the 2022/23 season will qualify Champions League on the Path of Non-Champions from the 2nd round.
After the national champions ended in Europe, the potential rivals of the Kyivans became known.
Champions League draw dates: preliminary round – June 7, Q1 – June 14, Q2 – June 15, Q3 – July 18, Q4 – August 1, group round – August 25.
Champions League Q2 Qualification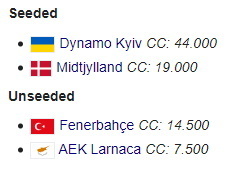 In the 2nd round of the Champions League qualification, there are two possible rivals for Dynamo (which will be seeded) – the vice-champion of Turkey Fenerbahce i AEK Larnaca from Cyprus. Of course, it will be more pleasant to get an opponent from Cyprus during the draw, and not Turkish canaries.
The winners of Q2 will advance to the 3rd round of Champions League qualification, while the losers of this round will move on to Q3 of the Europa League.
Qualifying Q3 Champions League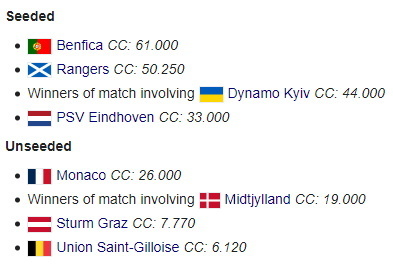 In Q3, there will be 8 teams along the Non-Champions Path, the Kyivans will again be seeded, and the opponents have 4 options: Monaco (France), Storm (Austria), Saint-Gilles (Belgium), as well as any of the three participants in Q2, including Midtjland (Denmark).
The winners of Q3 will advance to the 4th round of Champions League qualification, while the losers will move on to Q4 of the Europa League.
Qualifying Q4 Champions League

In the Q4 round, the four remaining teams will compete for 2 tickets to the Champions League group stage, and the losers will go to the UEL group. This will be the most difficult task.
This time Dynamo will be unseeded, and the opponents may be Benfica (Portugal), Rangers (Scotland), as well as any of the above potential opponents in Q2 and Q3.
It turns out that the people of Kiev have to go through three difficult rounds, in each of which they will have to work hard, and among the rivals are well-known European clubs.
Match dates: Q1 – 5/6 and 12/13 July, Q2 – 19/20 and 26/27 July, Q3 – 2/3 and 9/10 August, Q4 – 16/17 and 23/24 August.
Donetsk Miner will be seeded in the group round in the 3rd pot, the draw will take place on 25 August.