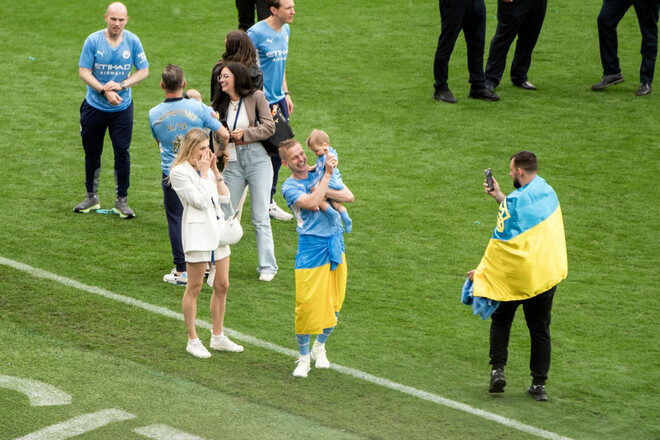 We invite you to familiarize yourself with a selection of the main news and materials on Sport.ua for Monday, May 22.
1. Drama at the Premier League finish! Man City with Zinchenko became the champion by making a comeback. The fate of the championship title in the Premier League was decided on the final game day.
2. Milan won the Scudetto after 11 years! Inter did not catch up with the leader. The fate of the championship title in Serie A was decided on the final game day.
3. VIDEO. Blue-yellow! Zinchenko lifted the Premier League trophy over his head for the 4th time. The Ukrainian helped Manchester City make a comeback and win the title.
4. Svitolina's pregnancy, an insidious fate and a chance to lift the curse of Rome. Preview to Roland Garros.
5. Verstappen won the Spanish Grand Prix, Red Bull double, Leclerc retired. Ferrari failure in Barcelona.
6. How money beat the dream, or why Real should forget about Mbappe forever. The main transfer saga of the upcoming summer did not end as many expected…
7. Kovalenko ended the season in La Spezia with a defeat. Where the Ukrainian will continue his career. Viktor Kovalenko had a stable match practice.
8. VIDEO. Benavidez destroyed Lemieux and defended his WBC title. The American dealt with the opponent in three rounds.
9. Vladislav Orlov – winner of the 25,000th in Croatia. The Ukrainian defeated the opponent in the final.
10. NBA. Double-double Adebayo helped Miami beat Boston again. The Heat took the lead in the Eastern Conference Finals.