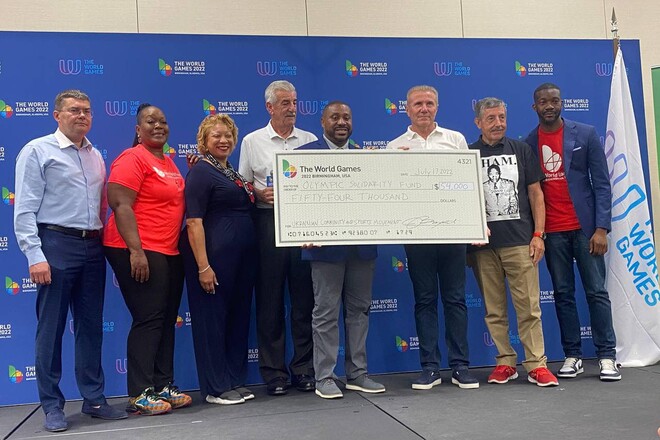 President of the NOC of Ukraine Sergei Bubka continues to coordinate the efforts of the international community to help Ukrainian sports.
On the last day of the XI World Games in Birmingham, USA, President of the National Olympic Committee of Ukraine Serhiy Bubka received from the organizers of the sports forum and the President of the IWGA Jose Perurena check for $54,000.
Help was transferred to the Olympic Solidarity Fund, which is handled by Serhiy Bubka, to support Ukrainian sports. All funds were raised thanks to the transfer of 1 dollar from each ticket sold for the competitions of the XI World Games.
The International World Games Association (IWGA) handed Serhiy Bubka 2 million hryvnias for the Solidarity Fund⬇️⬇️⬇️https://t.co/OZPZn7BzE6#NOK #Ukraine #UkrainianSport #WorldGames #Ukraine #UkrainianSport #WorldGames2022 #twg2022 @TWG2022 pic.twitter.com/R4FWAwm9T1

— NOC of Ukraine (@OlympicUA) July 17, 2022