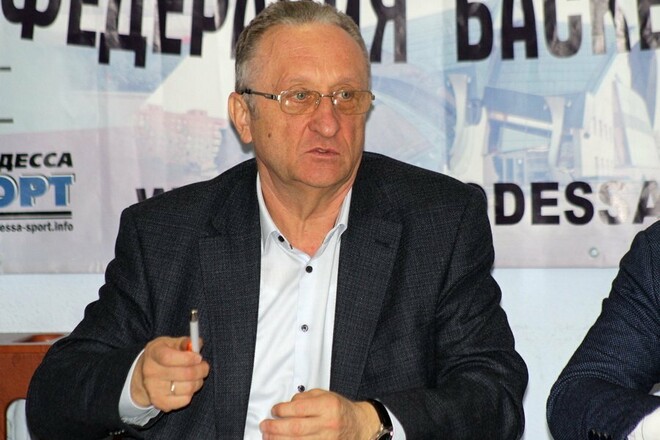 President of Khimik from Yuzhny and head of the Odessa Regional Basketball Federation Sergey Nazarenko spoke about the situation in the club, and also touched upon the possible removal of Prometheus from the championship. In particular, he said that the fans will see a club from the Odessa region in the Super League, but it will not be Khimik.
– I can say that today the Yuzhnensk "Chemist" has actually ceased to exist for a number of reasons.
– But our region will not be left without basketball – we will soon prepare a letter and will be submitted as the team of the Odessa region. The basis of the team will be Odessa BIPA. Accordingly, the name of the team is planned – BIPA-Odessa region. Based on the results of meetings in the regional administration, the Odessa district administration, such a decision was made.
Partial funding has already been found, plus we continue to look for sponsors. Odessa region has always been considered a sports region, but now it so happened that there is actually only one football club left in team sports. Therefore, it was decided to help make a basketball team. We hope everything works out for us.
– Are you planning a team to play in the Super League or are you talking about the Major League?
– This is a Superleague team. We would have pulled the Major League without question with Khimik or BIPA, but now we are talking about the Superleague team. Currently, we are looking for sponsors by joint efforts, joining forces in Odessa, Yuzhny, and other cities of the region.
– It is clear that your team is still at the nascent stage, but do you have an understanding of the issue of the coach and the formation of the squad?
– Yes, we already have a certain understanding of the head coach of the team, there are players who are in Odessa, with whom negotiations are underway. Until the team is created, contracts are not signed – I do not want to name names.
– Many of the players who spent last season in the Khimik structure, as well as the team's coaches, moved to Prometheus in the summer. But the other day the president of the team announced his desire to refuse to participate in the national championship. What is your opinion on this situation?
– Officially, "Prometheus" has not been filmed. As far as I understand, there is no other information besides the statement on Facebook of the president and the team. My opinion: "Prometheus" will not be removed. Of course, there are issues that need to be resolved in the negotiation process between the club and the FBU, discussed.
But I know how the Federation helped "Prometheus" during its formation, then everything was also not as smooth as it seemed. They are great, they have developed so quickly, but I consider it incorrect to say now that we are good and you are bad.
There is also the issue of children. In difficult times, you probably need to think about domestic basketball and children, and not about legionnaires and European cups. We do not know their plans, maybe they will want to create a foreign club on the basis of Prometheus, play in conditional Latvia or Monaco. Then please. But if you represent Ukraine, you should also think about the future. Moreover, these are incomparable amounts.
At one time, we also went to meet Prometheus, when they signed a number of our players. Then they did not have the right to do this, they had to pay us compensation. We then had contracts with all these players. This is a gross violation of the rules. But we did not raise this issue, going to meet them. As we were then asked, the club is in the process of being created, so it needs help.
And even now, when Prometheus took away a whole group of young players and coaches from us, you could call us. Of course, our club is on its knees, but you could just give a minimum compensation for our players to solve some issues of existence.
We are grateful to the guys, so we do not want to interfere with their development, God bless them. So the club made a detachment, and they left. We once were in similar situations and we had to solve such issues – and we always compensated at least something, even in difficult times for the club.
– If Vladimir Dubinsky does not change his mind, are you ready in your club to accept back players from «Prometheus»who played last season in «Chemist»?
– Of course, we are ready, there is not even a question here.