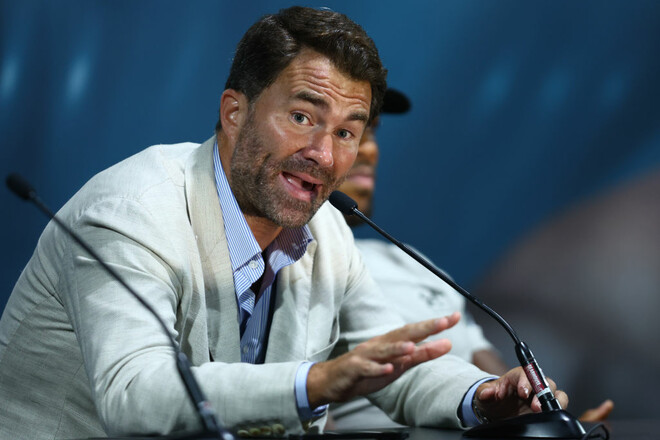 The head of the promotional company Matchroom Boxing, Eddie Hearn, who represents the interests of British boxer Anthony Joshua, commented on the situation with a possible signing of a contract for a fight with WBC heavyweight champion Tyson Fury.
"We received the contract a few days ago. It was not what we expected and we returned it back. Now it becomes as we expected. This is very positive. We don't say anything negative, and neither do they. I never talked to Frank Warren (Tyson's promoter. – approx. Sport.ua), so I was not sure that it would work. But now I met with him, and we hit it off. They got along very well.
I think we put everything aside and said, "Look, we have a chance to do something special. We don't have much time, the broadcasters have to negotiate, but we would like to do it." When we got the contract, maybe it was 90/10 not in favor of the fight, but now we are positively looking at his organization. The probability is 70-80 percent, but everything can change very quickly – someone suddenly gets injured, someone needs more time or Tyson Fury wants to fight someone else, "said Hearn.
Earlier, Eddie Hearn spoke about a possible fight between Ukrainian Oleksandr Usyk and American Deontay Wilder.