In the modern world, people are exposed to negative mental influences almost daily. This can cause panic, insomnia and stress. How to resist them and why sport is one of the main assistants here – in the material of RBC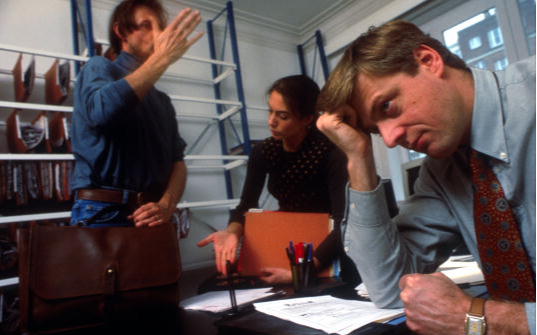 Work is often a source of stress.

(Photo: Liaison/Getty Images)

The share of Russians who are fast asleep over the past year has noticeably decreased – from 59 to 50%, the authors of the VTsIOM study stated.
44% of respondents often wake up at night, 53% of them are women. And in a depressed mood, a record 22% of respondents wake up in recent years.
According to the UK National Health Service (NHS), one of the main causes of poor sleep is stress and anxiety.
Do physical education and sports help in the fight against stress and anxiety
According to a survey by the American Association for the Study of Anxiety and Depression (ADAA), walking is an effective way to deal with stress for 29% of US residents, running – 20%, yoga – 11%.
Physical exercise is very effective in reducing fatigue, improving concentration, as well as maintaining the normal functioning of overall cognitive function. This can be especially helpful when stress drains your energy or ability to concentrate.
According to research, regular aerobic exercise reduces overall stress levels, elevates and stabilizes mood, improves sleep, and boosts self-esteem. Even five minutes of aerobic exercise a day can have a calming effect.
How to recover from the "omicron" and start training. Doctor's advice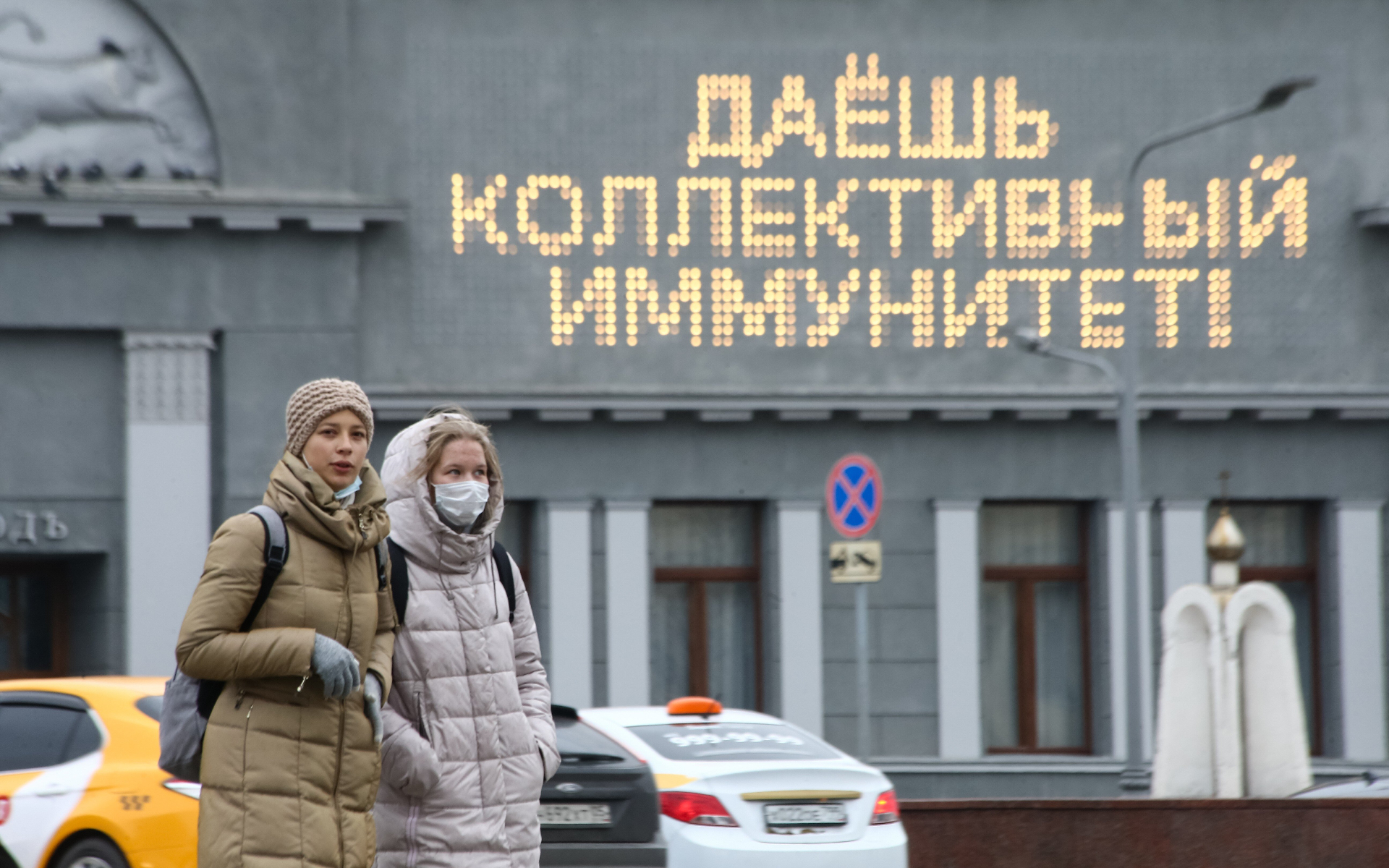 When stress affects the brain with its many neural connections, the rest of the body is also affected. And if your body feels better, then so does your mind. As a result of exercise and other physical activity, the brain releases endorphins, chemicals that act as natural pain relievers and also improve the ability to sleep, which in turn reduces stress. Meditation, acupuncture, massage, and even breathing exercises can cause your body to release endorphins. It's not for nothing that conventional wisdom says that low- or moderate-intensity exercise makes you feel energized and healthy.
Psychologist at SM-Clinic Love Krushinsky RBC explained in detail how to cope with stress and anxiety.
Psychologist's advice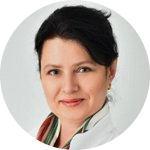 Lyubov Krushinsky

(Photo: https://www.smclinic.ru/)

Stress and anxiety are perfectly normal human reactions to threatening or disturbing situations. They are part of the response that keeps us safe and prepares us for danger, the purpose of which is to keep the person alert, focused, and ready to deal with the threat.
Stress is the body's response to threat, while anxiety is the body's response to stress. Stress has three types: stress itself as a reaction of internal organs to a pathogen or a defensive reaction; eustress – a positive reaction of the body – and distress – a destructive reaction, leading to complete disorganization of the body.
Stress manifests itself as a reaction to a stressor in two directions – physical and psychological. Physical stress manifests itself as tension during injuries, exposure to weather conditions (cold, heat), acutely manifests itself during starvation, infectious infections, bleeding and all types of biological effects. Psychological stress manifests itself as mental stress, depending on various types of stressors. It can be an external influence of society or an internal conflict.
The information form of psychological stress manifests itself in situations when a person ceases to cope with information loads. He does not have time to fulfill the tasks assigned to him, cannot make a decision or take responsibility when making a decision.
What is the difference between stress and anxiety? When a person feels threatened, their body releases stress hormones that make the heart beat faster, which leads to more blood flow to organs and limbs. This reaction allows you to be ready to either fight or flee, and in some cases freeze. With the first two reactions, a person begins to breathe more often, his blood pressure rises. This process happens very quickly, and it is called stress.
Anxiety occurs as a response of the body to this stress. Many people recognize anxiety as a feeling of unease or dread of an important event. It makes a person be alert and focused.
There are many similarities between the symptoms of stress and anxiety. When a person is stressed or anxious, they may experience:
cardiopalmus,

rapid breathing,

anxious thoughts,

sullenness, irritability or anger,

feeling of depression

feeling of loneliness

nausea,

dizziness,

diarrhea or constipation

nervousness,

tension,

restlessness or restlessness.
Stress, as a rule, is short-term and occurs in response to a perceived threat. Anxiety can last for a long time, and sometimes it can seem like nothing is causing it. It can be temporary, situational or pathological, the latter may be associated with the characteristics of a person's development or living conditions, which leaves an imprint on his character. The causes of constant anxiety can be physical: hormonal changes, stress, depression, and other mental disorders. The extreme level of anxiety is panic.
How to Help Yourself If You're Feeling Anxious or Stressed
First of all, you need to adjust your breathing: you can breathe in different ways, the main thing is slow breathing or breathing in a row. It is important to imagine a hand in front of your eyes and breathe: three breaths – the hand is up for three counts, three exhalations – the hand goes down. This exercise allows you to imagine that you can control something in your life, such as breathing.

Talk to someone you trust. It can be a relative, a close friend, a psychotherapist or a helpline employee, so communication helps to relieve internal tension.

Find a way to calm down quickly. Try to listen to your body, especially your limbs, you can ask them a question: what movement would they like to make? Perhaps something to hit, knock, tear, knock, etc. Allow yourself to gently perform this movement in an environment that is relaxed for yourself and for others. This will give you relief.

Ask yourself: what is bothering me right now? Take a piece of paper and write down all the words that come to your mind, paying no attention to punctuation. As soon as the words run out, read what you wrote. Perhaps this will help you become more aware and stop the flow of disturbing thoughts.

In a state of anxiety or stress, it is important to recognize that not everything you can control, some things are definitely not, such as earthquakes, weather changes, other people's thoughts, etc.

Exercise "Hooks": freeze, stretch your arms in front of you, cross your legs, then put your right palm behind your left so that they touch, interlock your fingers in the lock and, bending your elbows, turn your hands inward and press them to your chest so that your elbows look way down. We hold the head straight, do not throw back, the chin is lowered, the tongue is at the upper teeth, the eyes look up, we sit in this position until the body asks for relaxation. In the second part of the exercise, we put the feet in parallel, cross our palms, lower our hands down and connect the fingertips.

With prolonged anxiety or stress, it is important to add physical activity to your life. It is a natural and effective remedy for anxiety. Remember where you started: anxiety or stress first of all affects the limbs. Moderate exercise relieves stress, lowers stress hormones, and strengthens the nervous system. Get at least 30 minutes of physical exercise a day.

Lead a healthy lifestyle: eat well, give up bad habits.

You can keep a diary of your emotional state, note the ways that help you cope with various anxiety states. Notes help identify patterns of flare-ups, understand the causes, and spot early signs of flare-ups. It will also help you focus more on positive events that you may not have noticed before.

Start doing things with your hands. Clean up your desk, draw, start knitting a scarf, do the dishes… Focus on any activity, don't sit.

Take a break from what's bothering you. If you start to experience news anxiety, turn off the TV, turn on a nice movie or video, read, you can turn on your favorite audio book. You need to occupy your head with something else.