Joe Joyce is facing the first opponent big enough in his career to be called not only a test, but also a risk of losing. Joseph Parker is different for opponents, but he is always dangerous. And now even more so.
Who is still the favorite and why is this fight important for the heavyweight championship race?
Joyce has been around champions for a long time. It's time to claim the title, but he just got to important status
Joseph Joyce was the last to debut everywhere. In amateur boxing, he performed, being the oldest. In the semi-professional league, too. At the 2016 Olympics, the Briton was already 31 years old – an age in which many boxers have long had more than a dozen pro appearances and several titles under their belts.
So in the professionals, Joseph has to catch up. Now Joyce is 36 years old, but he still, oddly enough, walks in the avenues. Not by age, of course, but by status for sure. At the same time, the Briton does not box with full names – he has a good record of strong fighters. See for yourself: Bermain Stiverne (6th round TKO), Alexander Ustinov (3rd round TKO), Bryant Jennings (unanimous decision), Michael Wallisch (3rd round TKO), Daniel Dubois (10th round KO) , Carlos Takam (6th round TKO), Christian Hammer (4th round TKO).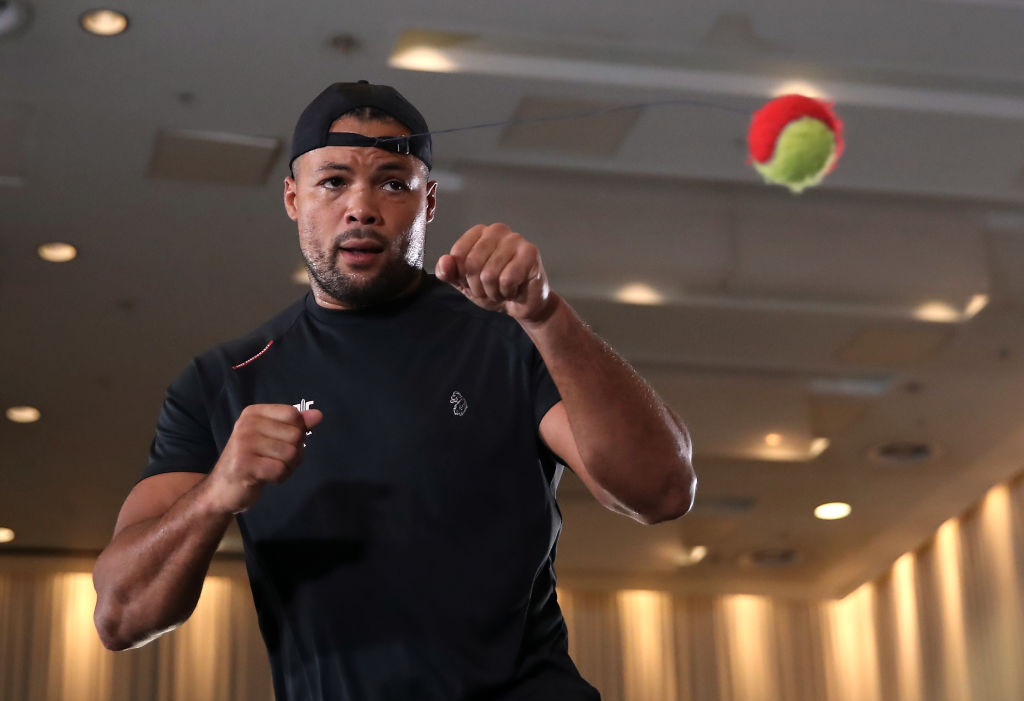 Good, strong record, interesting fights. Joyce is definitely not a master of defense or a genius for building attacks. He understands his main feature – terrible physical strength – and uses it to the fullest. Joe is constantly somewhere near the championship titles, but still does not become a contender. The main reason is that there are these people whom he beat, and there is the next league, the victory over the representatives of which allows the fighter to the championship. The next opponent is just from the next league.
Parker at the age of 30 managed to do more in the professionals than Joyce to this day. Joseph was a champion, boxed with several tops, fought with Chisora ​​twice, and now he is again trying to return to the contenders.
2018 is definitely not the best year for Parker. First he lost to Anthony Joshua, then to Dillian Whyte. Bad two trips to the UK in a row. And with Dillian, Parker didn't seem to want to box. Not to say that White did a lot, but Joseph did even less – that's why he lost.
Since then, Parker has not lost, although there are questions about the first meeting with Chisora. Yet then Derek was both more active and more accurate counterpart. At the same time, in fact, Joseph did not win boxers with a name during this time. In addition to Chisora, there was Junior Fa – but this is a local story of confrontation between the New Zealanders. There was Alex Leapai, but it's not serious at all. Or Shondell Terell Winters – seriously, who wanted to see him fight? So the fights against Chisora ​​became the most significant, and the second one is one of the best in his career.
After him, Joseph Parker did not rise into the ring. I was looking for rivals among other, more eminent counterparts. But got Joyce. And a duel dangerous for both.
Who is the favorite?
Strange or not, the former champion is an outsider of the confrontation. On average, you can bet on Joyce for 1.44, and on Parker for 2.62. The victory of the British on points is estimated at 2.37, by knockout – at 3.40. The victory of the New Zealander by the decision of the judges – 4.00, by knockout – 6.00.
On the one hand, Joseph Parker is definitely not Wallish or Takam. And not even Dubois, with whom Joyce actually had a more difficult fight than the final result suggests. Parker in his top form is a dangerous boxer. With good footwork, attacks from different angles and different floors, and a strong kick. Not scary, but heavy and well-aimed.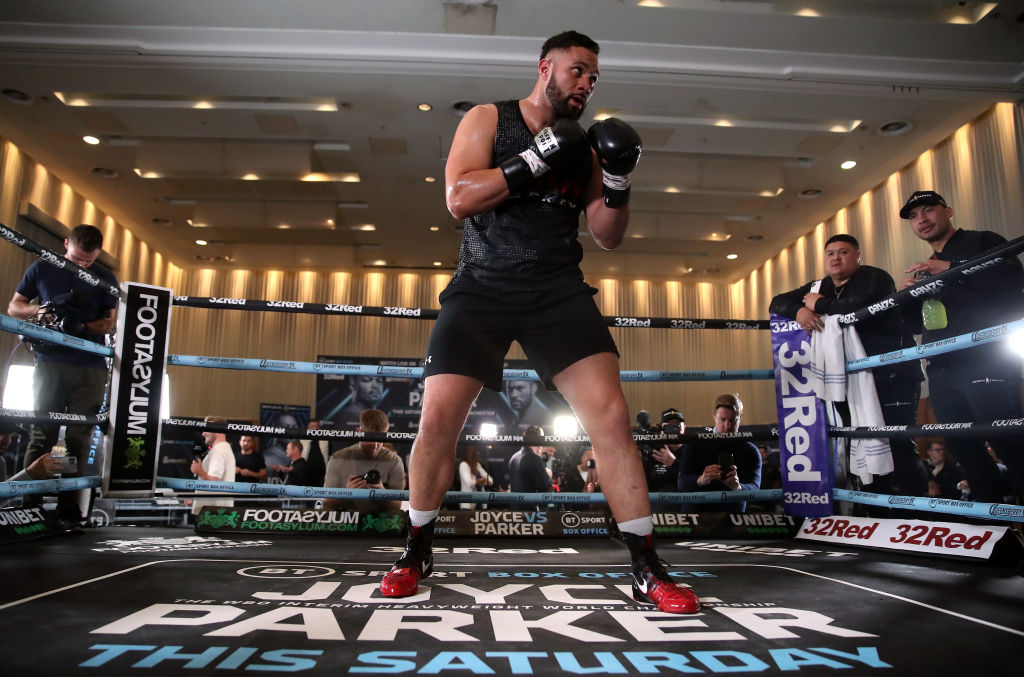 Parker has big fight experience, skill and a boxing IQ. At the same time, he is physically strong enough to compete with such an opponent at close range and fight even the entire fight. Joyce is a giant, but definitely not much more terrible in the clinch of the same Chisora.
Overall, Joyce is still a tough opponent in every way. He has a super-strong head and the physical ability to push his opponent through round after round at one uninterrupted pace. Joe does not hit deadly, but hard and constantly, which leads to a loss of physical condition in each of the opponents.
And, most importantly, he has no downtime. The Briton regularly boxes and has already entered the ring this year, unlike his counterpart. So the chances, if not strongly in favor of Joyce, are close to equal. Strength and motivation with final chances against mind and technique. Resistance is what you need.
The winner of this fight is guaranteed to become a contender for the title of Oleksandr Usyk, but you should not count on a fight yet. It looks like, if not against Fury, the Ukrainian wants to face Wilder. Because it is big money and big interest. And against Joyce or Parker, it's just a sporting curiosity, for which Alexander now has no time and desire.
Joe Joyce vs Joseph Parker will take place on Saturday, September 24th in Manchester. Estimated start time of the battle is 23:00 Kyiv time.