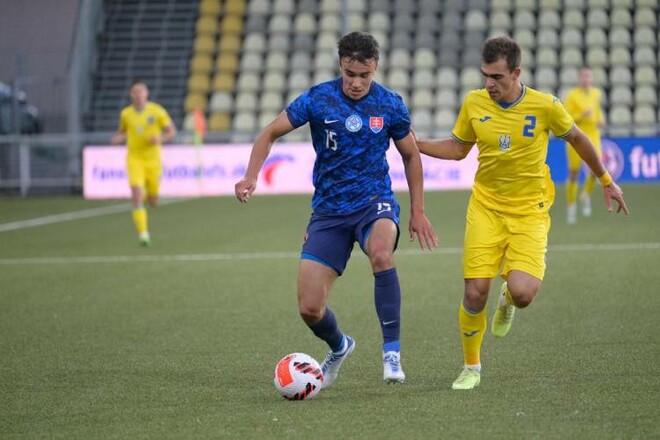 The national team of Ukraine U-21 lost the first match of the playoff qualification Euro-2023 U-21 peers from Slovakia with a score of 2:3.
In the first half, Bogdan Vyunik answered the goal of Tomas Suslov (10 minutes) for the blue-yellows (17 minutes).
At the beginning of the second half, the audience saw 3 goals at once. David Strelets made a double for the hosts (46, 53 minutes), Vanat scored against the blue-yellows (49 minutes).
The return game will take place on September 27 in the Polish city of Bielsko-Biala.
Euro 2023 qualification. Playoffs
First match, September 23, Zilina
Slovakia U-21 – Ukraine U-21 – 3:2
Goals: Tomas Suslov, 10, David Strelets, 46, 53 – Bogdan Vyunik, 17, Vladislav Vanat, 49.
Video review of the match
Full match video