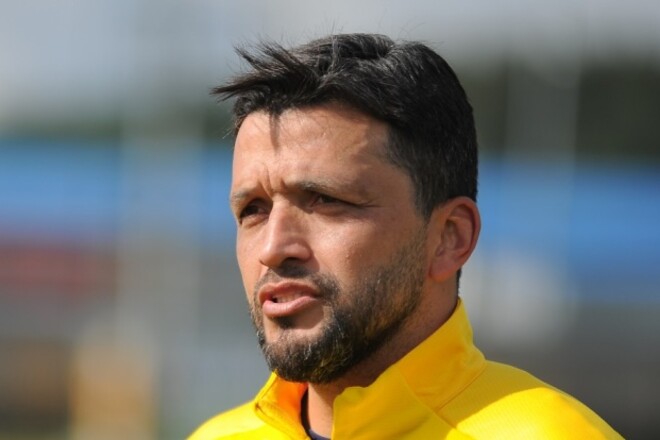 The UPL club Metalist 1925 has announced that the ex-midfielder of the Ukrainian national team Edmar will work as one of the coaches of the youth team.
Edmar in Ukraine played for Metalist, Dnipro, Tavria and Metalist 1925.
– Edmar, how was the road to Ukraine?
– Difficult, of course. Flight. The border was already crossed by car, everything was fine, they missed it, everything is fine. From Poland, Warsaw to Kyiv, I already went by car.
– How do you like the conditions for training in Schaslyve?
– Happy met with rain. A good field, there are all conditions for football players. Of course, I would like the circumstances around to be a little different. But the fields are in good condition, the hotel is nearby, the conditions are very good.
– It will be a surprise for the fans to see you at Metalist 1925, how did you end up in the team again?
– I always wanted to somehow help Ukraine in this situation. Ukraine gave me everything, my career took place here. Therefore, I think that at this time I should support Ukrainian football. I know, I believe that everything will be fine and that's why I came here.
– The collaboration between the Clayton Xavier School, which you also represent, and Metalist 1925 has been going on for some time. Can we say that your return is an integral part of this cooperation?
– Yes, we talked with the management, found a common language. We have a project that we want to implement. God grant that it be long-term, that there be real interaction between Brazil and Ukraine. So that even from here we can take Ukrainians who can go to South America and prove themselves and vice versa. I hope everything goes well with this. We will try to integrate the Brazilians. And vice versa, if there is an opportunity, someone from the youth team from Ukrainians can go to Brazil to prove themselves. And vice versa, some of the Brazilians can come to Ukraine.
– Did you go to Ukraine with excitement? Has it passed by the time we arrived?
– There is always excitement. When there was talk of me coming here, I thought I talked to my family. It was a little scary. But, as I said, I believe that victory is ours, Ukraine's, and I believe that football in Ukraine must live. I believe that everything will be fine with this. That's why I'm here. Of course, a little scary, but do not be afraid.