Football club "Dynamo" Kyiv continues to support Ukrainians who bravely defend our Motherland from Russian invaders.
Today, September 23, Dynamo visited the defenders of Ukraine, who are undergoing rehabilitation after injuries in one of the capital's hospitals.
"We apologize for the fact that the whole team could not come, because many guys are now at the disposal of the national teams, and others are in training," said the Dynamo goalkeeper Valentin Morhun.
Together with the attacker Vladyslav Supryaga today he visited the servicemen who are recovering from injuries, and conveyed to the Ukrainian heroes the words of respect and gratitude from the entire Dynamo Kyiv football club.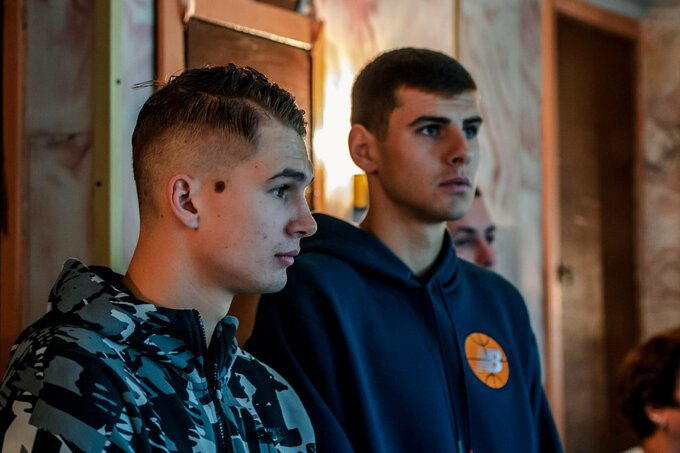 Dynamo thanked the wounded defenders for the courage, devotion and sacrifice they show, risking their lives to protect their compatriots and preserve Ukrainian statehood. As well as doctors – for no less heroic, complex and important work that saves the lives and health of both military and civilian Ukrainians every day.
To the words of gratitude, gifts from the club with Dynamo symbols were added – pleasant surprises for our heroes, which will serve as reminders of the value of their feat for the entire Ukrainian society.
"The guys with whom we talked in the department said that they root for us and support us. Now football is an opportunity to take a break from the war for at least an hour. Therefore, to raise morale, they follow the matches of their favorite team.
It is unfortunate to see our soldiers wounded, but we know what a strong character they have, so we wish them a speedy recovery and return to duty. And for all of us – victory and the resumption of peaceful life, "added Valentin.