The deltoid or shoulder muscles are often a lagging muscle group that is not always self-trained. But without this, it is impossible to harmoniously develop the figure. What exercises can fix this – in the material "RBC Sport"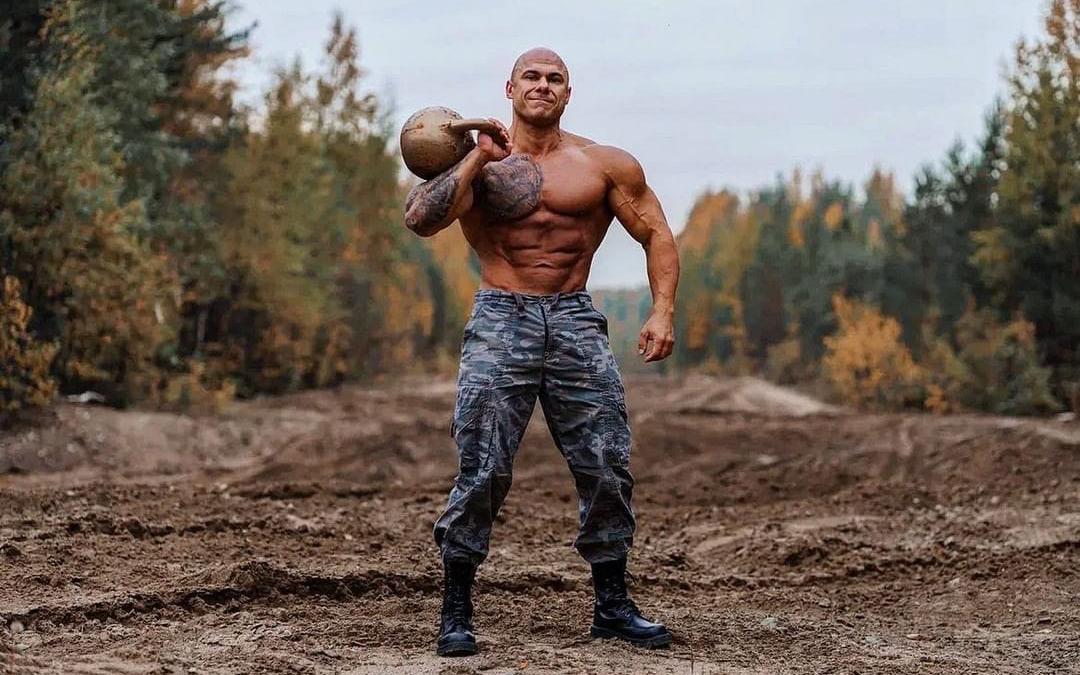 Ruslan Khaletsky

(Photo: https://vk.com/ruslsuper)

The muscles of the shoulders consist of three bundles – anterior, middle and posterior. Each of them requires a separate study and its own special exercises. And if the front muscle bundle most often works when performing the basic exercise – bench press, then the situation is more complicated with the middle and rear bundles. Self-training for the deltoid muscles is best done every four days. Delts require a lot of training, but don't require heavy weights.
How to train deltas correctly. Effective exercises from a bodybuilder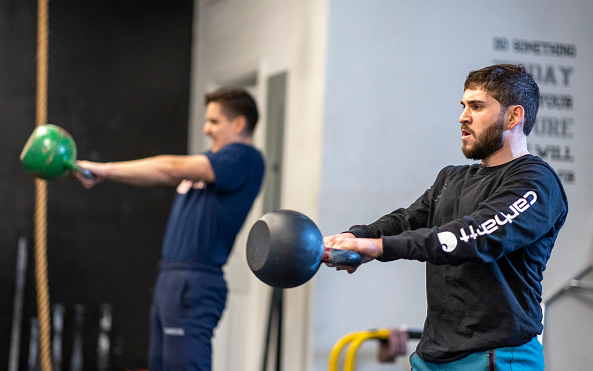 Ruslan Khaletsky is a master of sports in bodybuilding, winner of numerous Russian and international competitions.
Immediately before training, it is necessary to warm up with an emphasis on the shoulders. Take light dumbbells and perform three movements – swinging your arms in front of you, raising your arms and pressing dumbbells.
A set of exercises for the middle muscle bundle:
1. The first exercise is a dumbbell bench press from a parallel position (a modified version of the Arnold Press exercise) – the elbows are just below the shoulders, the dumbbells are at ear level. The press is carried out simultaneously with the turn of the hands on the exhale. At the bottom point, you need to hold dumbbells so that the muscles are in tension.
2. Next – dumbbell swings with a full raise of arms above your head – performed until the dumbbells touch.
3. In conclusion – "superset" – consecutive execution of two exercises – pulling the bar to the chin and bench press while standing above you. First, lifting the barbell, the task is to raise your elbows as high as possible, then throw the barbell on your chest and perform upward pressing movements. The grip should be wider than the shoulders.
A set of exercises for the back muscle bundle:
1. The first exercise – dumbbell row in an incline – it is important not to take your elbows back, but to pull them up. Do 3-4 sets.
2. The second exercise is lifting the barbell behind your back. It is important to carry out the traction movement with the shoulders, I try not to include the trapezoid in the work. Do 3-4 sets.
3. Next – thrust in the crossover to the forehead – when moving the arms, the elbows should be higher than the shoulders. Do 3-4 sets.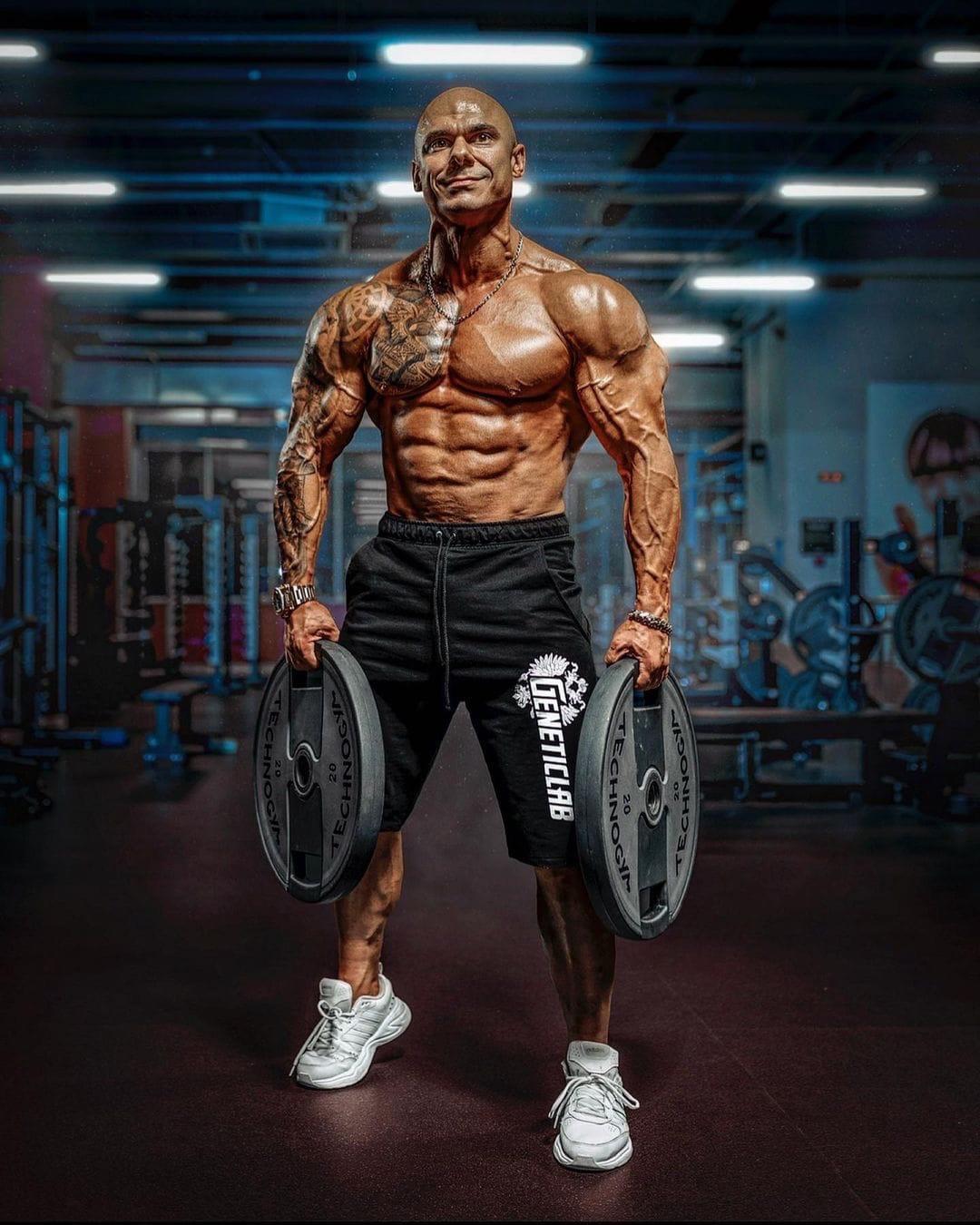 Ruslan Khaletsky in the fitness club

(Photo: https://vk.com/ruslsuper)

It will be interesting: