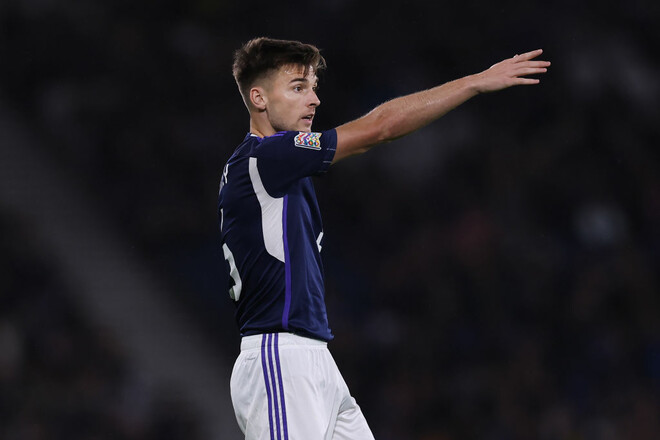 Scottish defender of the London "Arsenal" Kieran Tierney was injured in the match of the 5th round of the League of Nations against Ireland (2:1) and left the location of the national team.
The Gunners press office said that Tierney had a head injury. While he can not play, but more as a precaution.
Scotland are 1st in Nations League Division B Group 1 with 12 points after 5 rounds. The second position belongs to the Ukrainian team (11 points). On Tuesday, September 27, the teams will sort things out in a face-to-face dispute in Krakow.
Earlier, Scotland coach Steve Clark spoke about the problems of the team before the match with Ukraine.