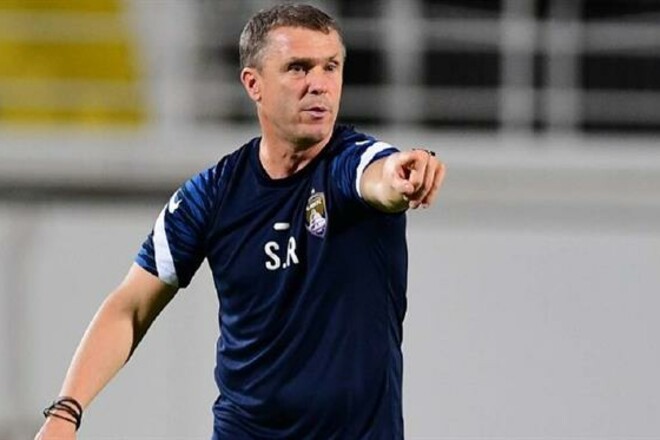 Football journalist Roman Bebekh commented on the situation around the coach of the Ukrainian national team Oleksandr Petrakov:
"Before drawing any conclusions, I would like Petrakov to propose some kind of action plan – what does he want to do with all this, how to develop football, where are we going in general, what kind of football do we want to play?
Shevchenko at one time proposed a reform of the entire sector of youth teams up to the first team. Unfortunately, this reform, for unknown reasons, was not carried out to the end. But at least there was such an idea. Here it is interesting to hear from Petrakov what he wants to offer.
Ideally, I would like the team to be headed by Sergei Rebrov. But it always happens that the national team needs a coach Rebrov under the contract, but when Rebrov was free, there was a coach in the national team, it was the same with Shevchenko and Petrakov.
Now Rebrov is the strongest Ukrainian coach who has already shown himself in Ukraine and abroad. He has a good staff, he has experience and he has insane hard work, he is ready to work for the result. But now he is busy, and we do not know how to combine it all.
Which of the coaches is ready to go now [в сборную Украины], knowing that there, somewhere nearby, Rebrov is standing? All top head coaches are busy now. We have a real problem with coaches. There is not such a large personnel potential among mentors in our country. Perhaps the federation will consider the conditional Rotan, who gave the result and now everything is cool with him. But here, too, there are many questions, including the lack of experience.
The most important thing for me is the action plan that the coach will offer. For example, I commented on the Luxembourg-Turkey (0:2) match, this is Division C of the League of Nations, in terms of the game they have already gone much further than the Ukrainian team. We need to reform all of football, because the national team is just the cover.
Markevich, and not Petrakov, would have been the national team coach if he had behaved more calmly. He then went a little into emotions, gave an interview. He did not want to work with the understanding that he had come to small lines. He wanted a contract for two years, with a full cycle, but this was not offered to him. With his experience, he is a figure who should really qualify for this position. But you need to understand that he did not have coaching game practice for a long time.
Now I think that Markevich is unlikely to be considered. Although Pavelko is a very skillful politician who can turn everything in the direction of Markevich. But Miron Bogdanovich will not visit for a year. He will say: "Give me a cycle, as Shevchenko was given out." But he needs to be considered as a candidate, he deserves it."