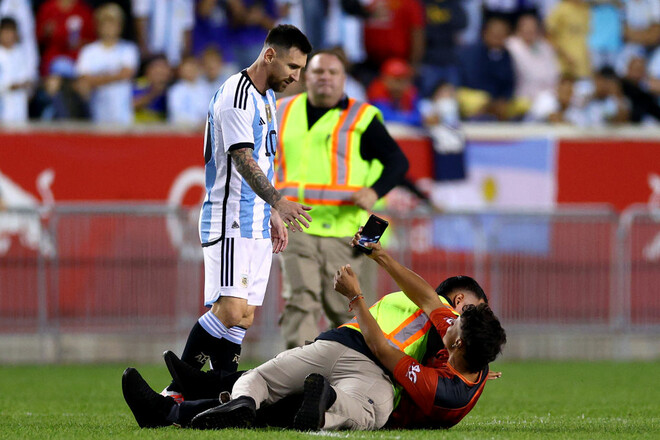 On Wednesday, Argentina defeated Jamaica 3-0 in a friendly at a neutral ground in New Jersey.
Lionel Messi scored a double at the end of the meeting, which pleased many Argentine fans.
After the first goal, a fan ran up to Lionel with a marker and asked him to sign on his back. Messi did not refuse, but he did not have time to leave an autograph – the stewards threw the streaker on the lawn.
The security guys almost hurt Messi 😡😡😡 pic.twitter.com/Ovxgs4Rlyu

– Argentina Goal (@BocaJrsGolArg) September 28, 2022