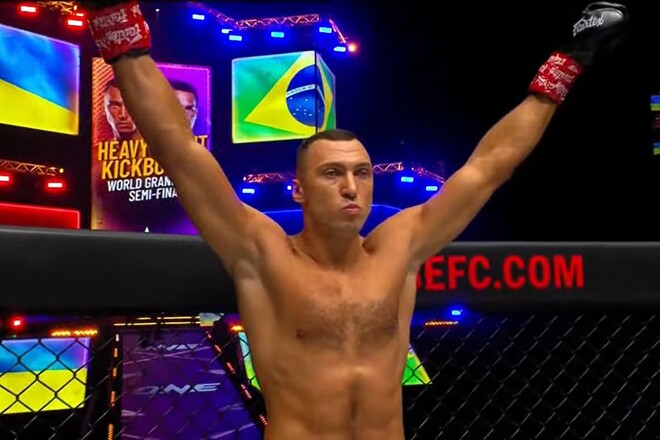 September 29 Ukrainian giant kickboxer Roman Kryklya (46–7) won another fight.
At the ONE 161 show, which took place in Singapore, Roman's opponent was a Brazilian Guto Innocent (40–10).
30-year-old Roman Krykla, whose height is 2 meters, owns the ONE Championship belt in light heavyweight. However, this fight was not a title defense, but was a heavyweight grand prix semi-final.
The Ukrainian giant put out the light to the Brazilian in a minute and reached the final!
Kryklya left no chance for his opponent, unleashing a hurricane of blows on him. Inocente tried to get back on his feet and continue the fight, but the referee immediately stopped further beating.
In the other semi-final bout, Iraj Azizpour of Iran defeated Bruno Chavez of Brazil by unanimous decision. The final between Krykla and Azizpur will take place at one of the next One promotion tournaments.
VIDEO. The Ukrainian giant put out the light for the Brazilian in a minute and reached the final