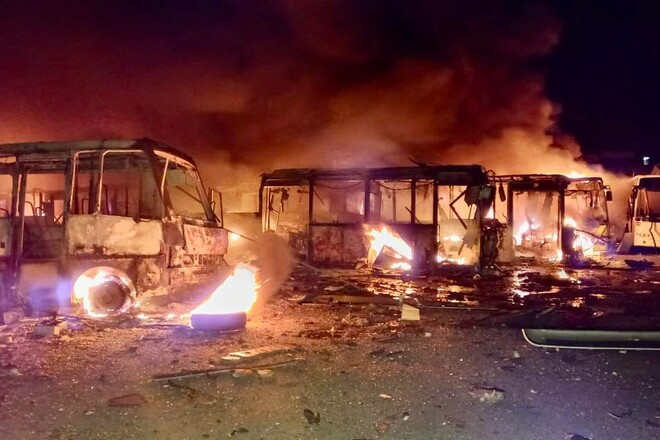 On the evening of September 29, the orcs attacked the city Dnieper. As a result, one person died and at least two were injured. There was a large-scale fire at the transport enterprise, and fifty buses burned down.
Head of the Dnipropetrovsk OVA Valentin Reznichenko said:
"One person was killed, at least two were wounded. The Russians again attacked the Dnieper with rockets. We hit a residential area in the city center – the same as a few weeks ago.
They also got into a transport company. There is a strong fire there – the administrative building and about 50 buses are on fire. Rescuers and police are on the scene. The scale of the destruction is under investigation."