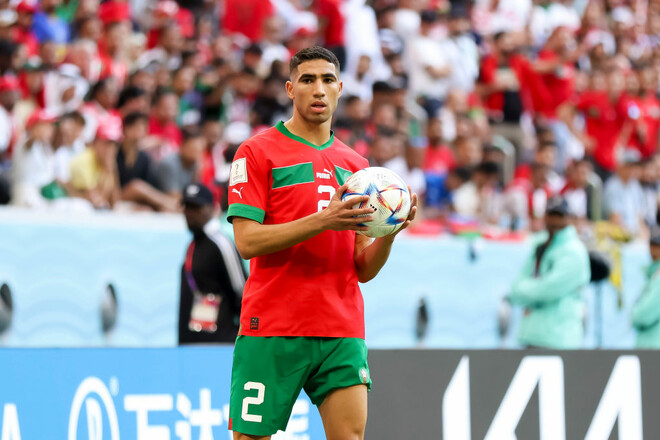 One of the main stars of the Morocco national team, PSG right-back Ashraf Hakimi may miss the upcoming match of the second round of the 2022 World Cup against Belgium.
He suffered a hip injury in the first round match against Croatia (0-0 draw), but managed to play the match to the end. However, Hakimi's participation in the match against Belgium remains in doubt.
The match between Belgium and Morocco will take place on Sunday, November 27. The beginning is at 15:00 Kyiv time.