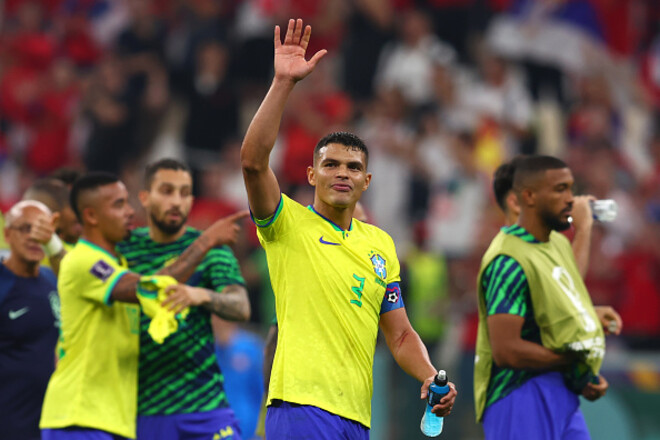 Defender "Chelsea" Thiago Silva became the oldest player in the Brazilian national team in the history of the world championships.
Thiago Silva, at the age of 38 years and 63 days, played the entire match against Serbia for the Selesao and helped the team win the opening match.
Previously, the record for the age in the Brazilian team belonged to Jalma Santos (37 years and 138 days), who twice lifted the World Cup trophy over his head (1958, 1962).
On November 24, in the match of the 1st round of the World Cup, the Brazilian team defeated Serbia (2: 0) thanks to Richarlison's double.
#BRA 0-0 #SRB (HT)#BRASRB #FIFAWorldCup #Qatar2022

Thiago Silva (38 years and 63 days) surpasses Djalma Santos (37 years and 138 days) and becomes the oldest Brazilian player to play a World Cup match. pic.twitter.com/9jBPTk4aOr


— MisterChip (Alexis) (@2010MisterChip) November 24, 2022